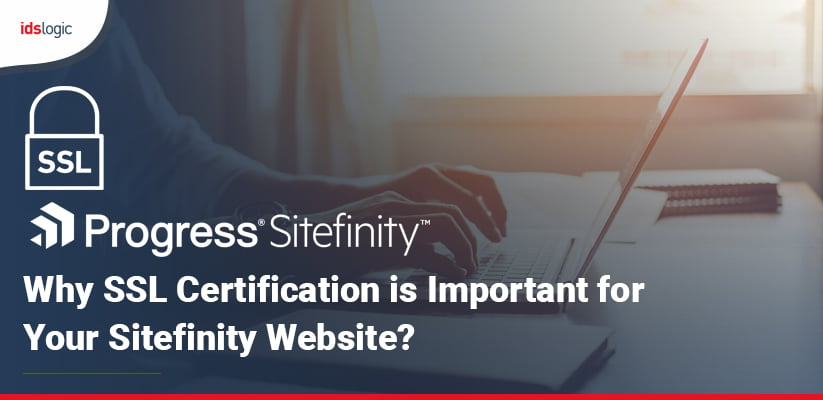 Why SSL Certification is Important for Your Sitefinity Website?
When it comes to choosing the best CMS, Sitefinity secures the first spot. Its incredible range of features make it extremely easy to create, edit, and share content without any hassle. At present, there are millions of websites that are running on this popular CMS. Keeping this into consideration; its security becomes utmost important.
Owing to the rising cases of cyber-attacks, there has been a necessity to get a SSL certification for your Sitefinity based website. If you have invested your time and money in Sitefinity development, then this thing should be your topmost priority.
Top Benefits of SSL Certificate for Sitefinity Website that You Should Know
Here are the top reasons to get the SSL certificate for your Sitefinity website:
SSL Safeguards Customer Data
Every Sitefinity's site owners prime concern is the security of their customer's confidential data like their contact number, credit/debit card details, and lots more. With the help of SSL certification, all this information will get encrypted which will become a difficult task for the hackers to decode.
Are You Looking to Hire Dedicated Sitefinity Developers?
SSL Improves Search Engine Ranking
Google prioritizes those websites that are HTTPS enabled and provides higher search engine ranking. Yes, it's absolutely true. As per the Google algorithm, SSL certification is an important ranking factor which will make your Sitefinity website highly secure. This will help in driving excess traffic towards the website and boost your SEO ranking at the same time.
SSL Raises Customer Trust
With SSL certification, your Sitefinity website will get a "Padlock" which indicates that your website is highly secure to use. This will increase the authenticity of your website, and customers will not have any fear while accessing it, and sharing their information. This will increase their trust for your brand.
Also Read: Reasons Why You Should Outsource Your Sitefinity Development Project
Prevents Phishing & Other Attacks
There are millions of internet users all over the world, which increases the possibility of cyber-attacks like Phishing. Website security is a must to protect against attacks like Phishing. The best possible way to achieve this is getting a SSL certification done for your Sitefinity based website.
While building a Sitefinity website, it is vital to deploy the SSL certification to make it appear secure for your customers and render a safe browsing experience throughout. You should get in touch with the reliable Sitefinity development company to help you in this process. Just browse through online to get effective search results faster.
Also Read: How to Ensure Content Marketing Success with Sitefinity CMS?