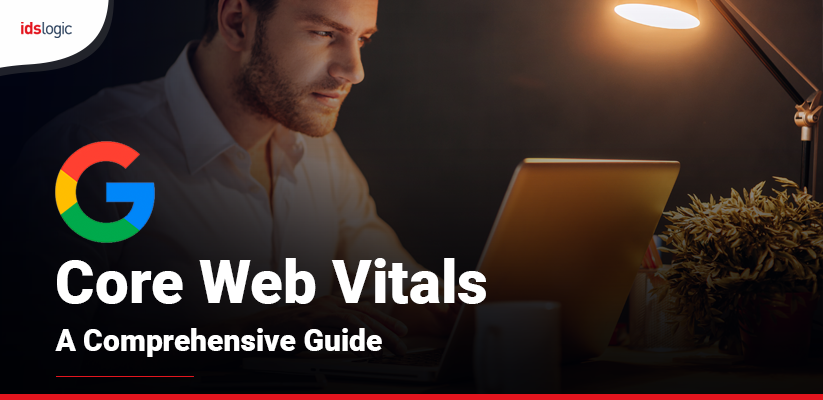 A Comprehensive Guide on Core Web Vitals
Core Web Vitals have created quite a buzz in the SEO industry these days. When you work on them, the good results are guaranteed. As per the Google, they will be the major ranking factor from now onwards. Yes, it's true. In order to qualify the Core Web Vitals Assessment, the score has to be good for the three Core Web Vitals.
But, what are these Core Web Vitals? Well, they are the set of factors used by the Google for measuring the overall user experience on the page. These are basically three that are discussed below:
Largest Contentful Paint (LCP)
LCP metric measures the time taken for the main content of the page to download. It only considers the content that is present above the page's fold. The users leave any website if its load time exceeds more than two seconds. So, it is advisable to keep your website under that threshold.
First Input Delay (FID)
FID is an important metric for improving and tracking the page performance. It is basically measures the time that browsers take when the visitors visit the website for the first time. As per the Google standards, a website that takes less than 100 ms to become interactive, then it is highly acceptable.
Cumulative Layout Shift (CLS)
CLS metric is helpful in measuring how many time the visitors encounter sudden shifts in the page content. According to Google, if your CLF score is less than 100 ms, then it is considered good.
Also Read: The Impact of AI in Digital Marketing and How It Helps to Add Value to Business
Importance of Core Web Vitals
Google announced in June 2021 that "Page Experience" will be the ranking factor for a website. It consists of multiple factors that are vital for an enhanced user experience. These are listed below:
Use of HTTPS
Secure browsing
Mobile-friendliness
Less number of pop ups
The Core Web Vitals will be an essential metric for that score. Page experience will improve your ranking on search engine.
Also Read: Important Things to Consider Whilst Choosing a Website Maintenance Company
Which Tools Are Useful for Measuring Core Web Vitals?
As a website owner, you definitely want to improve the score of Core Web Vitals. To check the score, you will have various tools. These will be helpful in giving an idea
PageSpeed Insights
This tool is helpful in providing recommendations that can boost up the speed of the page.
Search Console
This robust SEO tool provides a detailed information about your website that will be useful in website optimization, and drives more traffic.