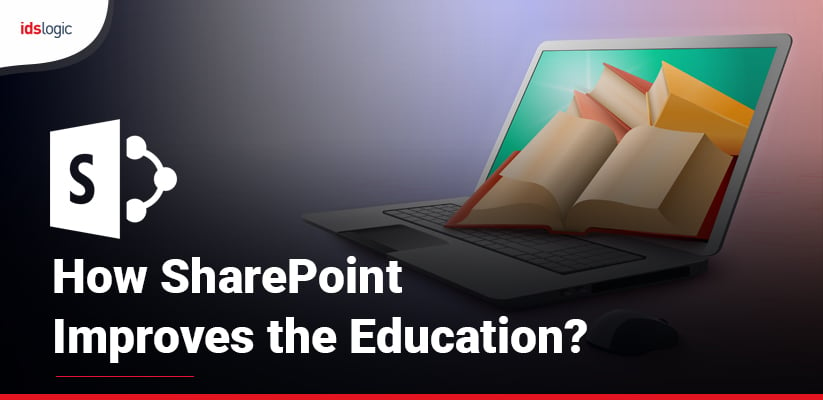 How SharePoint Improves the Education?
SharePoint is an excellent collaboration tool for the organization that has simplified the business operations. A part from that, its role in education sector is indispensable. It has proved beneficial for both the teachers and the students in the long run.
With SharePoint deployment, the learning and teaching has become a lot better. Both the teachers and students can share their educational experiences inside and outside the classroom. So, the educational institutes that are planning to invest in SharePoint development are making the right decision.
Here are the main benefits of SharePoint integration in the education:
Effective Collaboration Between Student Groups
SharePoint tool will prove useful when the students will be allotted with group assignments. It eliminates the need of the physical meetings to discuss about the assignment and collaborate seamlessly. That's because this can be performed online which saves both the time and efforts of the students.
Creates Document Libraries
SharePoint has a document library that stores all the documents uploaded by the groups. All the documents will be available on the cloud that makes them highly secure. These documents can be accessed with the help of document libraries, which eliminates the need to email anything, thus, leaving no scope of errors.
Are You Looking to Hire Dedicated SharePoint Developers?
Compatible Across Multiple Devices
At present, the students are using different devices like mobile phones, laptops, tablets just to name a few for learning. SharePoint Online is compatible with these devices, so it becomes to learn anytime from anywhere. You can access the learning material in the comfort of your home.
Improves Distance Learning
Nowadays, education is not restricted to physical location such as schools, colleges, and other institutes. Technology has made this thing possible and enhanced the distance learning process to a great extent. SharePoint comes with Document libraries that will house the learning material, which can be accessed through OneDrive. The students and the teachers can work together on the documents and have one-to-one discussion in real-time.
Also Read: How to Enhance Business Operations Using SharePoint?
Cloud Storage Space
Saving down the assignments and learning materials need physical media. With SharePoint, you can remove this requirement very well as it provides cloud storage facility. It has OneDrive that allows you to store files as much as you can. The best part is that these files can be accessed from any location in the world.
If you have plans to incorporate this tool in your business process, it is best to trust only professionals for this purpose. Find a suitable SharePoint development company that has a proven track record in the successful deployment of SharePoint tool.
Also Read: 5 Challenges Faced While SharePoint Online Migration