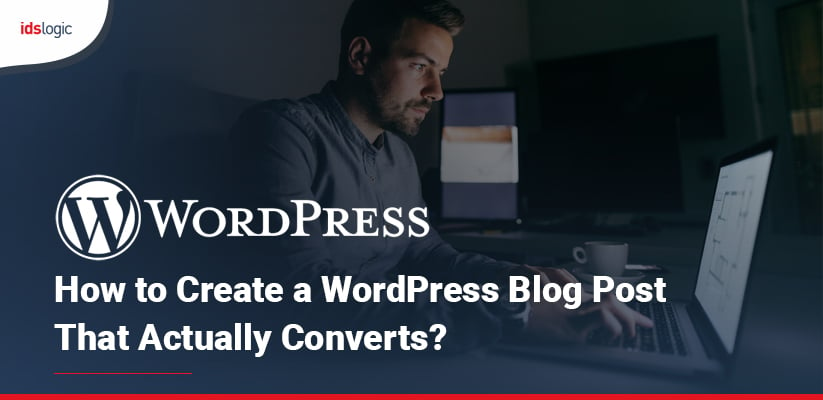 How to Create a WordPress Blog Post that Actually Converts?
Running a blogging website is not a cakewalk. It is one of the most strenuous tasks that businesses have to deal with. You have to stay abreast with the trending topics in your respective niche and write content accordingly. This will not only drive traffic but also convert your prospects into loyal customers.
WordPress is a renowned CMS that comes with excellent features to create, edit, and post content. Owing to this, businesses can set up an effective blogging platform with minimal efforts. If you have invested in WordPress development, then it is imperative to create an engaging and meaningful content that serves your target audience properly.
Here are some valuable tips to create a winning blog post for your WordPress website:
Understand Your Audience
Before penning down anything, you should analyze your target audience first. You need to perform an extensive industrial research for the same to find out what exactly they're searching for. With this, you will be able to serve them in a better way through your blogs that can help you to convert faster.
Create Attractive Headlines
To increase the readability and sharing of your blogs, you need to create a compelling headline. Always remember that the blog title is the biggest factor that determines its success. So, it should have the ability to grab the attention of your readers from the first glance.
Are You Looking to Hire Dedicated WordPress Developers?
Maintain Simplicity
If you think that lengthy posts are best for winning the attention of your prospects, then you are highly mistaken. The key to attain maximum views is making your posts interesting. Make sure that you don't make the length post be the deciding factor to drive growth and success for your website. You need to build a post with a strong topic to boost engagement.
Also Read: Reasons Why WordPress is the Best Blogging Platform for Business
Right Blog Formatting
Having a blog post with a long paragraph is something that readers avoid these days. If your blogs sail in this category, there's nothing worse than that. Formatting of your blog is extremely important to prevent the readers from skipping your content. You need to add headings and short paragraphs within your post for a perfect breakup.
Don't Forget to Include Images
Visual content has a greater impact on the reader's mind than the text-based content. That's why it is a great idea to add images within your blogs to make them more interesting. Through this, it becomes easy to raise the engagement rate for your WordPress website.
No doubt, maintaining a blog section is a complex thing to do. You can seek assistance from a trusted WordPress development company to help you in the successful set up of your blogging website.
Also Read: Top Benefits of Chatbot Integration on WordPress Website