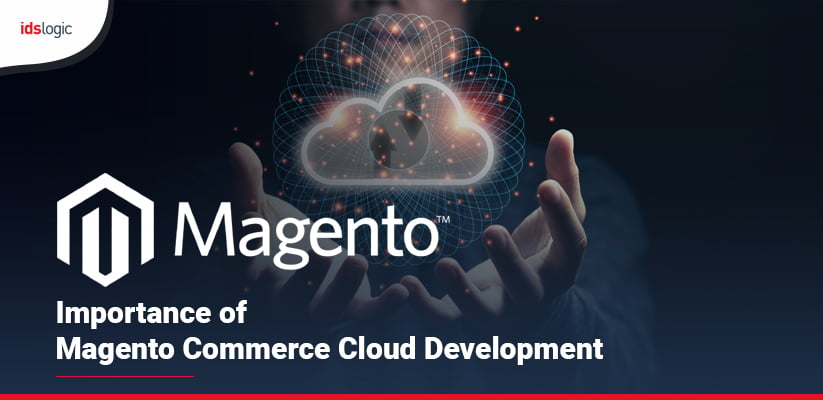 Importance of Magento Commerce Cloud Development
Magento Commerce Cloud is a powerful PAAS (Platform-as-a-Service) solution that leverages the merchants to extend and customize their Magento website. To accelerate the process of Magento development, it is a highly effective option to go with. It was launched in the year 2006 and comes with vast feature set that includes PCI compliance, automated patching, cloud hosting, effective administrative suite just to name a few.
Due to these reasons, Magento development companies are stressing on the necessity of the Magento Commerce Cloud development. To get a competitive edge in the market, you should definitely invest in such kind of development.
Here are the main benefits of Magento Commerce Cloud development that you should know:
Page Speed Optimization
To enhance the aesthetic appeal of a Magento store, high resolution photos and videos play an indispensable role. You can drive grab the attention of your prospects faster. However, these type images and videos negatively affects the speed of your website. Magento Commerce Cloud comes with image optimization functionality that will not hamper your site's performance at all.
Higher Level of Scalability
There are many Magento stores that failed to withstand the heavy traffic load, which eventually proved to be detrimental for their overall business growth. With Magento Commerce Cloud development, you can easily scale up your Magento website to tackle higher website load. It comes with plenty of scalability features to manage your scaling needs effectively.
Are You Looking to Hire Dedicated Magento Developers?
Strengthens the Security
Since it is cloud-based, you can expect robust security for your Magento store. It has implemented a Web Application Firewall (WAF) as an advanced security measure. This will restrict the malicious traffic to visit your website thus, providing a superior protection quality for you store against any type of hacking.
Also Read: Importance of Building a Landing Page for Your Magento Store
Ensures High-grade Performance
Earlier, Magento utilizes C3 server family which was a good technology at that time. But now, it utilizes AWS which is a far better solution as compared to that technology. This enables the Magento Commerce Cloud to deliver high-grade performance on the long haul.
Find Experienced Magento Developers for Magento Commerce Cloud Development
If you wish to invest in Magento Commerce Cloud development, you need to find the adroit Magento developers for the same. You can check their portfolio to get a better understanding of how well they have performed in the past for the type of project that you wanted. After only, you should make any decision.
Also Read: How to Provide an Excellent Customer Service Through Your Magento Store?