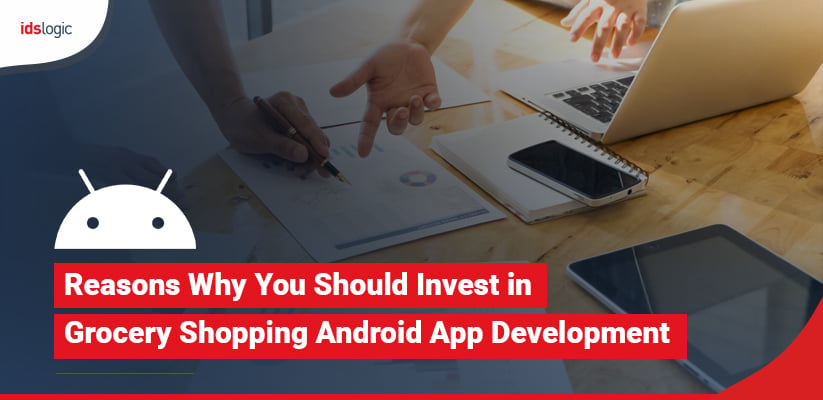 Reasons Why You Should Invest in Grocery Shopping Android App Development
Android app development industry has come a long way. There are millions of Android apps in the app marketplace till date. When it comes to the variety of apps there, you will find endless options to choose from. Grocery shopping apps are amongst them which are immensely popular these days.
Many retailers have opted for grocery shopping Android app development to take their business to the next level. Within this tech-oriented world, this is the perfect solution as customers want everything at the tip of their hands. Such apps would be helpful in finding the products faster based on their preferences.
"Amidst the COVID-19 outbreak, there has been record breaking downloads of grocery apps all over the world. This has triggered the growth of grocery shopping app development. It clearly indicates that investing in such type of development will be a wiser decision."
Benefits of Grocery Shopping Android App Development
Here are the reasons to invest in Grocery shopping Android app development:
Improves Brand Image
Branding is important for the success of any business. To uplift your grocery business in the market, you should definitely build a mobile app. This is useful in building the brand's identity and user engagement to a great extent. As per the research, it has been found that your brand's reputation gets enhanced when opted for mobile app.
So, you will get a competitive edge in the market with proper branding of grocery mobile apps.  
Are You Looking to Hire Dedicated Mobile App Developers?
Customers prefer online shopping
Earlier, the customers used to prefer shopping from super stores. But, the things have totally changed now. With the advent of grocery shopping apps, they have started purchasing their daily essentials online. This saves down their lot of time and efforts. They can make their grocery items delivered at the doorstep within a tap of clicks.
Therefore, it would not be wrong to say that grocery apps have totally substituted the super stores.
Also Read: Why Startups & SMEs Should Invest in Android App Development?
Provides Better ROI
Whether your grocery business is big or small, investing in app development will be an ideal solution to go with. You should look for the reputed Android app development company that offers comprehensive solution at a cost-effective price. Once you invest in app development, you will start receiving orders from your customer.
With this one-time investment, your business revenue will be maximized for sure, and boost your business growth.
Also Read: Everything You Need to Know About Android 12 New Features