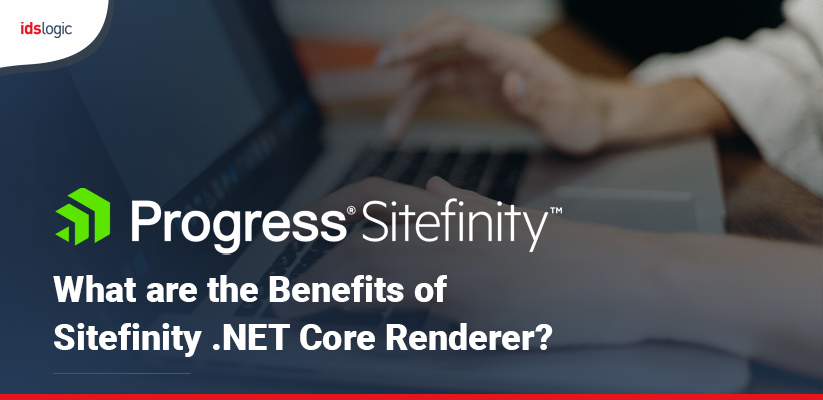 What are the Benefits of Sitefinity .NET Core Renderer?
Over the last 15 years, Sitefinity has established itself as a prominent content management system. Its ability to create, edit, and post content on the website with an ease is truly remarkable and that's the reason for its large adoption rate.
For its successful implementation, you can approach trusted Sitefinity development company possessing a proven track record in this niche. They must be equipped with top resources to get the task done efficiently with faster turnaround time.
What is Sitefinity .NET Core Renderer?
The .NET Core Renderer deploys the presentation layer within the Sitefinity. This is useful for fetching the content and meta data from the database and pass it on to the visitor's browsers by creating HTML.CSS/JavaScript. This standalone app utilizes the 3 Tier architecture which completely separates the website's front-end.
In the initial release of .NET Core Renderer, it has come up with amazing and out of the box features which allows you to utilize content blocks, custom widgets, and single sign-on. A part from that, it is considered as the proxy of Sitefinity CMS.
Are You Looking to Hire Dedicated Sitefinity Developers?
Benefits of Sitefinity .NET Core Renderer
In this post, we've highlighted about the Sitefinity .NET Core Renderer in depth. Let's run a glance at them to understand more:
Provides Code Reusability
Decoupling of front-end and CMS is there in the .NET Core Renderer. This implies that you will get vast widget collection set in a single render app, which in turn will make it compatible with any Sitefinity CMS website.
Smoother Upgrades
ASP.NET render app will take care of all the customization part and Sitefinity CMS will not be utilized in this case. This will completely eliminate the risks that are associated with the custom code implementation thus, make the upgradation process easier.
Also Read: Why SSL Certification is Important for Your Sitefinity Website?
Speedy Deployment & Restart
The implementation of code changes and restart process is quite cumbersome and slow at the same time. The changes that the developers will perform at the .NET Core renderer side will not be required within the CMS. As a result, it will accelerate the overall development process.
Hire Reliable Sitefinity Developers for your .NET Core Development Project
Businesses that are planning to invest in Sitefinity .NET Core Renderer development are advised to hire Sitefinity developers who have an impressive work portfolio in this domain. Just take a look online to choose the best prospects for your project.
Also Read: Reasons Why You Should Outsource Your Sitefinity Development Project