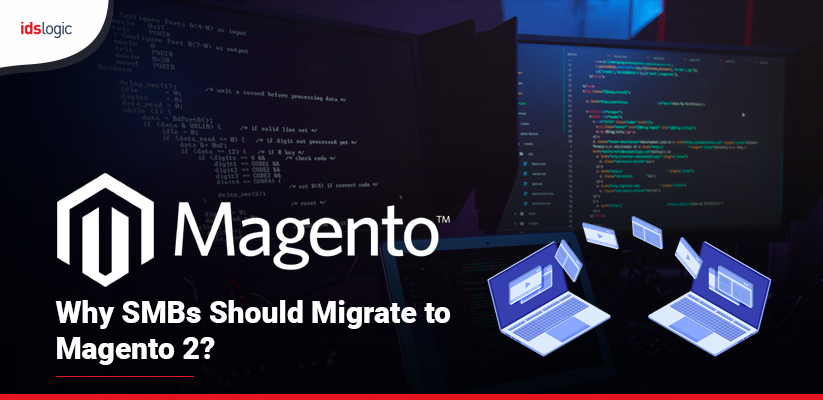 Why SMBs Should Migrate to Magento 2?
Migration of a Magento store for the SMBs is a challenging task. But, it is crucial to get it done at the earliest for the uninterrupted business operations. The latest Magento version i.e. Magento 2 is packed with various enhancements that includes advanced SEO, improved security and performance, and lots more.
To stay ahead in the market, it is necessary for the SMBs to get started with the migration process otherwise they can lag behind in the prevailing competition. It is recommended to approach the Magento migration service providers who have ample knowledge and experience to carry out this entire process in a straightforward way.
Here are the main reasons why SMBs should move to Magento 2:
Higher Performance
There is no denying the fact that Magento 2 is superior than its previous version in terms of features and functionality. Online merchants that have switched to the latest version witnessed a significant boost in the performance of the stores. It takes very less time for a website to load.
Are You Looking to Hire Dedicated Magento Developers?
Improved Customer Experience
Nowadays, online shoppers prefer short checkout process. The good news is that Magento 2 comes with an instant purchase feature which leverages them to shop instantly. This prevents them to fill up the lengthy registration form that takes up too much time. In turn, it has increased the sales performance as well.
Enhanced Mobile Shopping Experience
The majority of shopping done by the customers is through the mobile apps. Magento 2 has made a huge improvement in terms of mobile shopping. The search option has become better that has increased the discoverability of the products on the stores. The customers can easily fin d their desired products, and order them faster.
Also Read: What are the Benefits of Elasticsearch for Magento Store?
Advanced Security
Security is the main concern for the Magento store owners these days. Even the customers prefer shopping from those stores that are highly secure. With Magento 2, you will get advanced security features such as two-factor authentication, password management, and a robust backup plan. This will safeguard your store from any type of cyber-attacks.
As SMBs are struggling to set a foothold in the market, it would be best to switch to Magento 2 to give your customers an enhanced shopping experience. Look for a reputed Magento migration company that has years of experience in the migration process. Just browse through the web to get the effective search results in no time.