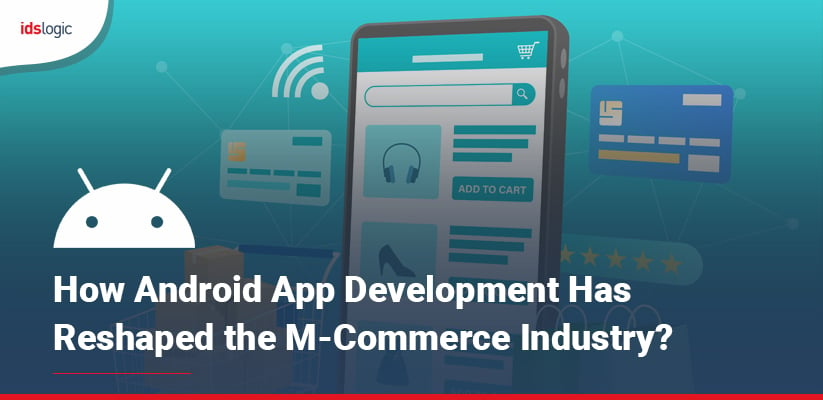 How Android App Development Has Reshaped the M-Commerce Industry?
Technology is evolving at a rapid pace, and the advent of apps are a clear proof of this statement. These have transformed the modern business landscape and paved way for the digital success. Almost every industry is making the most of this technology and M-Commerce industry is no exception.
Mobility solutions have made the eCommerce business to operate seamlessly and taken the shopping experience of the customers to the new level. And, the Android app development has uplifted the mobile technology even more.
It is a well-known fact that Android holds a major share in the market, and maximum sale comes from the M-Commerce Android apps. It is safe to say that Android has uplifted the M-Commerce industry to a great extent.
Reasons to Choose Android for Mobile Commerce Industry
Android has an impressive user base
This is one of the topmost reasons why Android is the best choice for M-Commerce industry. As mentioned earlier, Android has a major share in the global market. It is the only platform that launches feature-enriched mobile devices at a cost-effective price. This is why M-Commerce business owners opt for this platform.
Android is reasonable than other platforms
This is another reason why Android has changed the entire M-Commerce industry. As compared to Apple devices, Android is a more economical option to go with. It offers devices in variety of price range thus, providing customers of different budgets to buy their suitable device.
Also Read: Why Startups & SMEs Should Invest in Android App Development?
Android offers seamless integration with emerging technologies
This is one of the best parts about the Android platform. It provides an ease of integration with various emerging technologies like Augmented Reality, Virtual Reality, Artificial Intelligence wearable devices to name a few.
Android provides backward compatibility
Android is a popular open-source mobile app development platform. It provides backward compatibility for all its devices and versions. This is another important reason to choose this platform for the M-Commerce industry.
There is no denying the fact that Android apps has taken the M-Commerce industry by storm. So, choosing Android platform will provide long-term business benefits that are necessary to elevate your market position.
If you're finding the top-rated Android app development company for building an app for your eCommerce business, then you should perform an extensive research on the web to get the best search results. You will surely get the suitable option that will match with your project requirements.
Also Read: Reasons Why You Should Invest in Grocery Shopping Android App Development