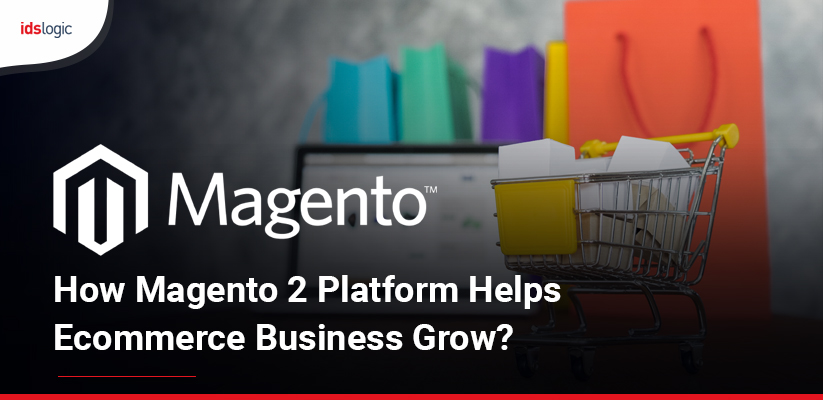 How Magento 2 Platform Helps Ecommerce Business Grow?
Ecommerce industry in increasing at a tremendous pace. More and more online retailers are moving their business online owing to its great potential to grow. When it comes to choosing the eCommerce platforms, there are plenty of good options available Magento, Opencart, Shopify just to name a few. Out of them Magento is a strong contender that you should choose for your purpose.
Its latest version Magento 2 is packed with incredible functionality that can help you in setting an appealing eCommerce store for your business. At present, there are numerous websites that are built using this platform all over the globe. You can choose Magento 2 development to reap long-term business benefits.
In this post, we've shed light on the benefits of Magento 2 platform for growing any Ecommerce business. Let's check them out in detail:
Magento is Open-source
Magento is a PHP-based open-source eCommerce platform. With this, it becomes convenient to build custom eCommerce websites from scratch at a cost-effective price. This aids the online retailers to have a website that aligns with their business requirements without breaking their bank at all.
Magento has no hosting restriction
A second of delay in website loading can negatively impact your conversion rate and sales performance. This can prove detrimental to business growth and development. You need to choose a reliable hosting solution that can boost the site's performance. Magento will be the suitable option in this context as it comes with vast hosting choices to improve the performance of your eCommerce business.
Are You Looking to Hire Dedicated Magento Developers?
Magento is SEO-optimized
Search Engine Optimization is important for taking your eCommerce business to the next level. It is helpful in boosting your brand's visibility online, so it can reach out to the maximum. Magento comes with advanced SEO capabilities that will improve the search engine indexing of your website.
Also Read: What are the Benefits of Elasticsearch for Magento Store?
Magento has a large community
One of the best parts about Magento 2 platform is that has a big community of developers. If you face any difficulty, you can quickly refer to this community to get valuable assistance. So, whenever you face any technical difficulty, you can move towards it to get the guidance.
If you're thinking of building a Magento website, then you should approach a leading Magento 2 development company. You need to perform an extensive research online to get the list of trusted names that you can choose for your requirements.
Also Read: What are the Advantages of Having Google Maps on Magento Store?