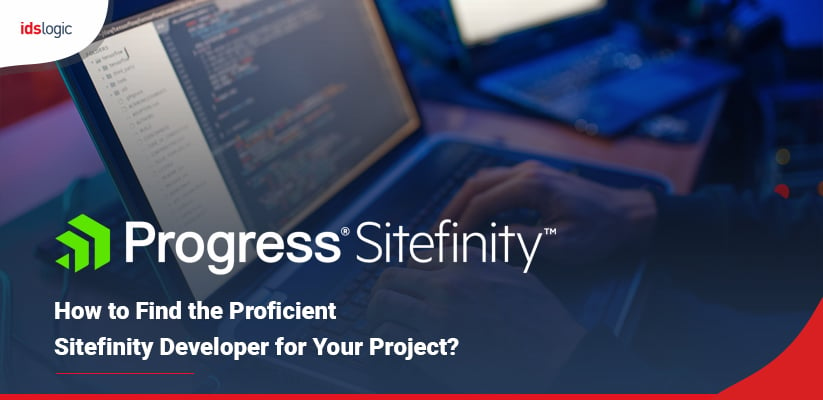 How to Find the Proficient Sitefinity Developer for Your Project?
Over the last couple of years, Sitefinity CMS has become the topmost choice for the organizations to set up their websites. It has easy to use features that makes it convenient for the users to manage the content of the website effectively. Owing to its rising popularity,
If you have an upcoming Sitefinity project lined up, you need to hire Sitefinity developers who will shape your idea into reality. While searching for the right talent, you will find plenty of options online. Choosing the most suitable one will become intimidating. This is why you should give a read to this post as it will help you in making a meaningful decision.
Tips for Choosing the Best Sitefinity Developer
Here are the important things that you should surely consider while hiring Sitefinity developers for your project:
Check how updated they are
To ensure the success of your Sitefinity project, you need to appoint developers who stay updated with all the latest tool and technologies. Plus, they keep a close tab on all the existing Sitefinity versions, and update their skills accordingly. This adds more value to the overall project development.
Are You Looking to Hire Dedicated Sitefinity Developers?
Check for their industrial experience
When it comes to the Sitefinity development project, industrial experience truly matters. You need to look whether the developers have enough exposure in handling projects of the domain that you are considering. If they have relevant experience, you can ask for their work portfolio to judge their competency.
Check their record of total time to market
You must have set a timeline for your Sitefinity project, and finalized the date on which you want to get it finished. So, you can launch your website as soon as possible. If you want to ensure the speedy completion of your website, you need to find the developers who have a proven track record in the timely delivery.
Also Read: Sitefinity 14 Beta is Released: Here's Everything You Need to Know
Check their costing
If you have a set budget in mind for your Sitefinity project, you need to search for the developers who can work under that amount. You can consult various development agencies that can provide developers who will agree to work for your project for the price that you have quoted.
There are many Sitefinity development companies that provides the skilled and qualified developers to suit your project's requirements. Just a little extra research from your end will be useful in finding the trusted names in this domain.
Also Read: Why SSL Certification is Important for Your Sitefinity Website?