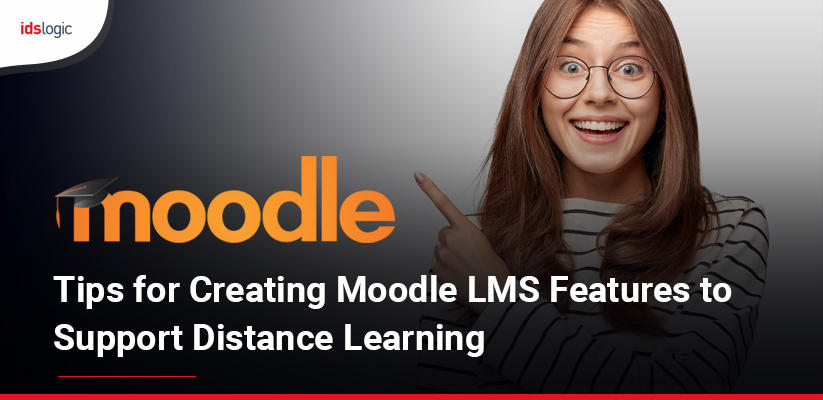 Tips for Creating Moodle LMS Features to Support Distance Learning
With the outbreak of COVID-19 cases all across the globe, many schools and educational institutes were forced to shift their operations online. They have adopted the concept of virtual classroom for the sake of the health safety of teachers and students. This decision has been taken to break the chain of this deadly virus.
While the education industry is constantly adopting latest technologies, this pandemic has enforced them to embrace Moodle LMS development. The rise in the number of corona cases has led to this innovation of remote learning amongst the educational institutes.
To support the distance learning, there are certain Moodle LMS features that should be there in your system. Let's take a look at them to know more:
Network Connectivity
The network conditions may vary from area to area. When teachers and students were utilizing Moodle LMS, the internet connectivity issues were halting their learning sessions. The best way to combat this issue is to invest in the offline technologies like progressive web apps. These are designed to work in an offline mode which solves the problem of network connection.
Are You Looking to Hire Dedicated Moodle Developers?
Content Creation Tools
For any Moodle LMS, the content development tools are the most important feature. This leverages the teachers to create highly interactive content such as videos, quizzes to name a few for the students. In turn, it helps in boosting the engagement rate to a great extent. So, this is the requisite for your learning management system to promote effective distance learning.
Cross-platform Capabilities
To make your Moodle LMS course engaging and interesting for the students, it is necessary to integrate cross-platform capabilities. Making the students to stick to single Moodle learning solution is not feasible in the long run. With an omni-channel learning experience, you can get more and more students for your learning course. This is necessary for its overall success.
Also Read: Importance of Quizzes in Your Moodle Course
Scalability
With time, the learning requirements of the student changes, and to accommodate them, you need a comprehensive solution that offers higher level of scalability. Your Moodle LMS has been designed in such a way to fit the growing needs of the learners. It can easily fit the extensive courses and assessment as well to make the distance learning better.
If you want to build a feature-packed Moodle course to support distance learning, it is important to consult reputed Moodle development services. They will include all those necessary features and functionalities in your course that will contribute towards an enhanced learning experience.
Also Read: Top Quiz Plugins for Moodle that You Should Install