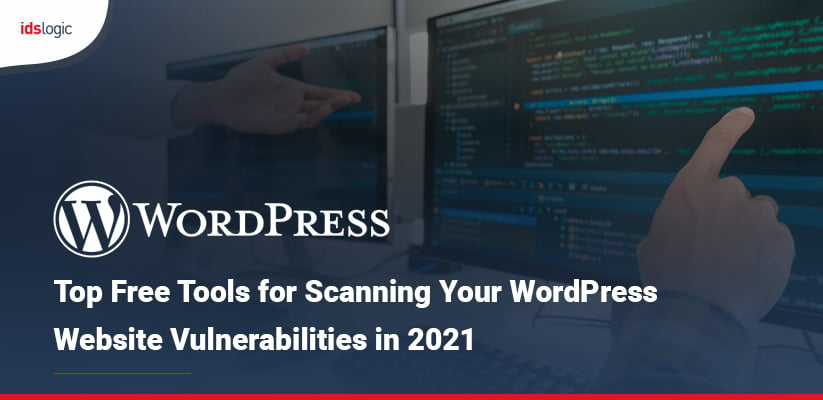 Top Free Tools for Scanning Your WordPress Website Vulnerabilities in 2021
WordPress is a leading content management system that is powering numerous websites these days. It is user-friendly and helps in the fast set up of a website. Since it has a large user base, it will be the target of the hackers. This will risk the security of the website that contains confidential information about the business as well as the customers.
If you have invested in WordPress development, your main focus should be on maintain g the security of the website. For this, it is important to find out the security vulnerabilities beforehand, so it becomes not severe.
The good news is that WordPress offers free scanning tools that will suit this purpose very well. You should choose any tool by assessing your website requirements.
Free Tools for WordPress Website Scanning
The WordPress tools that are listed below provide detailed reporting related to the security vulnerabilities and possible measures to fix them. Let's take a look at them:
Sucuri SiteCheck
Sucuri SiteCheck is a renowned website scanning tool that provides proper vulnerability reports. This tool is helpful in detecting the malwares, viruses, outdated software, and other website errors.
Are You Looking to Hire Dedicated WordPress Developers?
WordPress Security Scan
The next one in the list is WordPress Security Scan which checks plugins and hosting platform. It takes up a few pages for checking and conducts a deep analysis of their HTML source. With this scanning, the security flaws will be highlighted along with the solutions.
MalCare
MalCare is a comprehensive cloud-based scanning tool offered by WordPress. It finds out the malware by checking all your files and database as well. The plus point of using this tool is that it will not hamper your site's performance while checking as it makes use of the cloud server.
Also Read: How to Create a WordPress Blog Post that Actually Converts?
WP Sec Scan
This WordPress specific scanning tool will perform a thorough analysis of your website. You can sign up here for free. After that, you can enter your URL for scanning purpose. It will do a weekly scan ad send alerts via email if any bug gets detected.
Always remember the fact that regular WordPress website scanning detects security threats in the early stage and safeguard it from getting hacked. Hire WordPress experts who will keep a close check on your website using the aforementioned tools. You can conduct an extensive research to find the professionals in this domain.
Also Read: Reasons Why WordPress is the Best Blogging Platform for Business