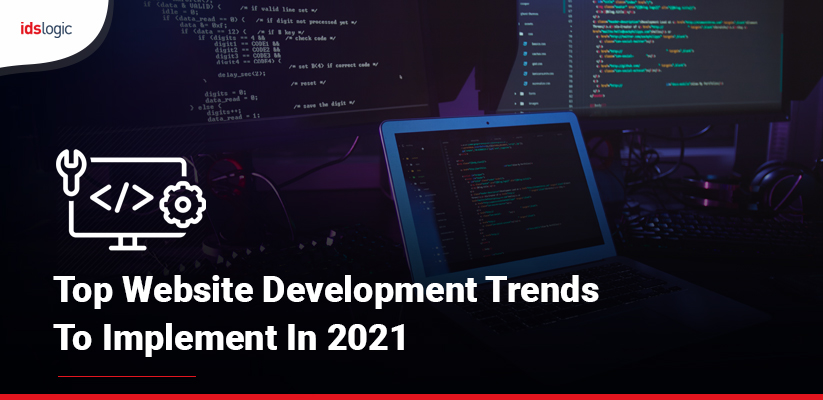 Top Website Development Trends to Implement in 2021
Within the realm of web development, new innovations are at its peak. It has become important to stay abreast with them to deliver an enhanced user experience to your valued customers, and give them the reason to stick to your business.
To make your website stand out from the crowd, it is vital to integrate all the latest technologies that can scale up your business. You can search for the top web development companies that can make your website updated as per the trending technologies.
Here are the latest web development trends that you should look out for in 2021:
Voice Search
Over the last couple of years, the voice search technology is mobile phones have gained popularity. The usage of digital voice assistants like Siri and Alexa have become higher amongst the people. Both of them offers ease of use while finding the information. We just have to give voice commands, and these will display the search results in seconds.
To increase the discoverability of your website or web app, you need to optimize for voice search properly.
Motion UI
This trend is associated with the web product designing. We all know that the web design is important for an enhanced user experience. With the help of Motion UI, you can take this experience to the next level.
When you will implement it correctly in your web design, you will be able to create intuitive and responsive interface. This will help you in giving a competitive edge in the market over your rivals, and boost your conversion rate as well.
Also Read: Why Your Web Development Startup Needs the Wisdom of an Experienced Outsourcing Company
Single Page Apps
This is one of the most prominent web development trends this year. This JavaScript based web app simplifies the development, and boost performance at the same time.
SPA helps in loading markup and data dynamically, which in turn delivers a single web page faster.
Mobile-friendliness
There has been a sharp rise in the number of mobile users all across the world. That's why it is important to adopt a mobile-first approach in your web development process. This will ensure that your website will not only appear great on desktops, but also on the mobile devices.
In turn, the overall user experience will be enhanced, and your search engine indexing will also get increased.
Hire web development service providers that can make your website updated as per the recent technologies. Just perform an extensive research online to get the desirable results for your website development.