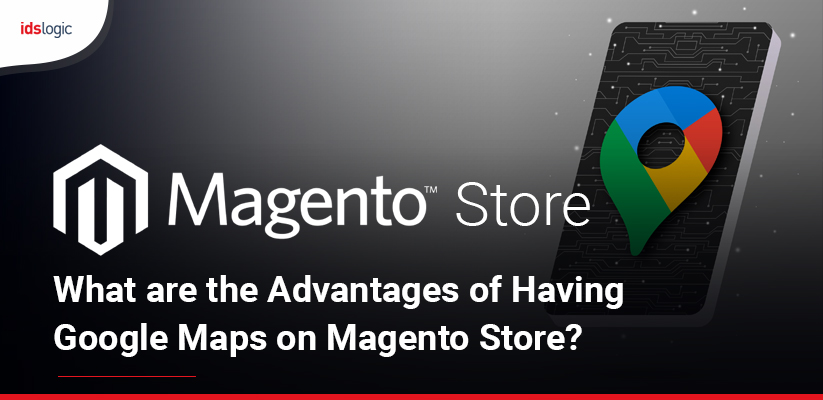 What are the Advantages of Having Google Maps on Magento Store?
Today, profit making is the main goal of the Magento store owners. It can only be achieved when there will be enough traffic on a regular basis. But, it has become a challenging task owing to the surge in the online competition.
While investing in Magento development, one thing that you should not miss out is the use of Google Maps on your store. If you have a store that has both online and offline presence, then it would be best to leverage its potential. You will reap astounding results that can take your store to the next level.
With the help of Google Maps, it will become easier for the people to locate your store in seconds. Magento offers store locator extension that will useful in the successful integration of this functionality in your Magento store. All they need to do is to type their search location and the map will display the nearest stores.
In this post, we've shed light on the advantages of using Google Maps on your Magento store. Let's take a look at them in depth:
Converts More Customers
Thanks to Google Maps, they can search for the locations by filtering the address of their nearest stores. Based on their selected filters (postal code, area), they will get the best recommendations. This will save their ample amount of time and efforts. In turn, it will give a boost to the conversion rate of your Magento store.
Are You Looking to Hire Dedicated Magento Developers?
Increases Session Length
Session length is the amount of time that is between the opening and closing of the website. When you will have Google Map on your store, people will not switch to other website for finding location of your store. It will act as an extension of the Google search, which will ultimately increase their time on your store.
Also Read: What are the Benefits of Elasticsearch for Magento Store?
Display Complete Information
With the help of Google Maps, you can display all the information (address, contact number, pictures, directions) related to your store at a single place. This is the most amazing part of this functionality. This will give you an upper edge over your competitors as all you have provided all the relevant business information that will help your prospects to connect with you faster.
There are many Magento development services that you can choose for adding Google Maps on your Magento store. But, you need to make sure that it has a good market reputation of offering unmatched service quality to the clients. Perform an extensive research for the same to get the desirable search results faster.