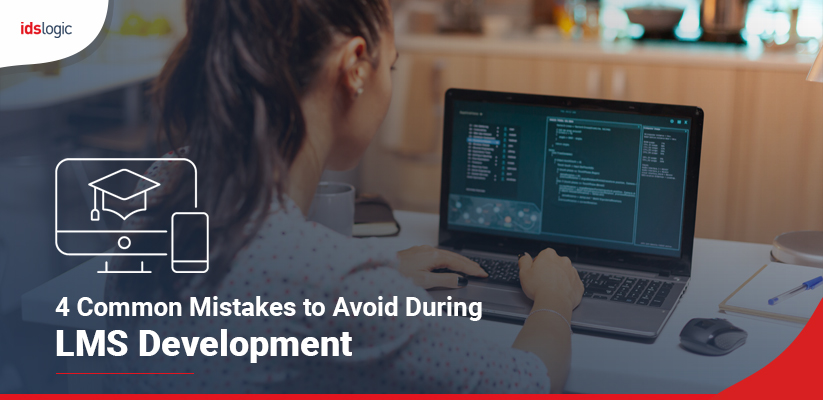 4 Common Mistakes to Avoid During LMS Development
There is no denying the fact that eLearning industry has made a remarkable progress over the last couple of years. It is expected that its revenue will cross the billion mark by 2025. The main reasons for its increasing popularity is that the industry stays abreast with the latest technologies to enhance the learning experience.
A Learning Management System (LMS) is the best example of this development. More and more training institutes and corporate businesses are opting it to meet their training needs effectively. While eLearning industry has taken the world by storm, design and development issues can bring down the success of your LMS.
If you're planning for LMS development, then there are certain mistakes that you need to avoid to get the desired results. Let's take a look at them to understand more:
Inability to Outline Objectives
The most common mistake is that organizations failed to share the actual objective with their LMS development team. When they will not be able to find out the motive behind building the system, they will not create the software that meets the requirements of the learners.
Before starting your LMS project, it is important to determine your objectives and ass it on to the development team, so you both stay on the same page. It is best to research for the features and functionalities that will be useful for the trainers and learners in LMS, so you can incorporate them in the system.
Not Responsive Design
Today, the users prefer multiple devices to access the LMS website such as mobile phones, tablets, laptops, etc. If you don't focus on creating a responsive LMS software, then you will really out of the race.
Make sure that LMS software is responsive and provides an enhanced user experience on al, the mobile devices.
Complicated Website
There is no point of having a LMS software that your users can't understand properly. They will lose their interest faster, and switch towards the better options.
If you don't want this to happen, it is best to create a LMS design that users can operate without any hassle.
No Scalability Scope
With time, the demand for the LMS learners will grow for sure. To meet their rising expectations, you need to invest in a LMS software that can be scaled easily.
Design an LMS that can easily extend the features and functionality to cater the training needs effectively.
If you want to build a flawless LMS for your business, it is advised to look for the trusted LMS development company. You can research properly on the web to get the useful search results.
Also Read: How to Create a Successful LMS Like Udemy?