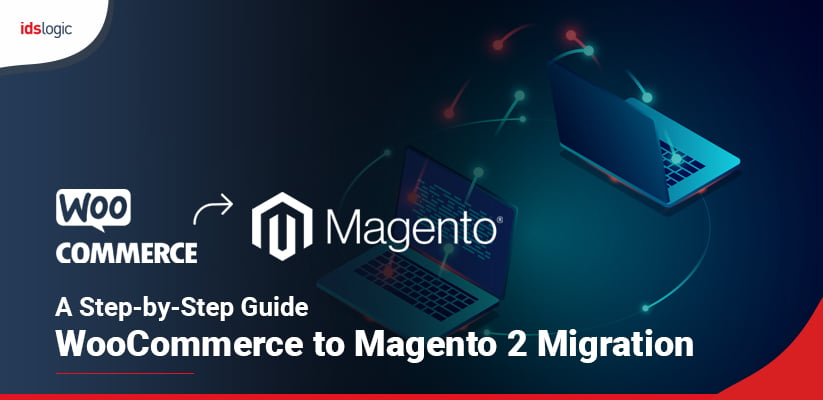 A Step-by-Step Guide for WooCommerce to Magento 2 Migration
Magento 2 and WooCommerce are popular eCommerce platforms that have become the top-notch choice for the enterprises. The reason being is simple that they both are open-source and offers a lot of flexibility to the users.
Over the past few years, there are lots of enterprises that have made a transition from WooCommerce to Magento 2. This is mainly due to the high-grade performance and vast functionality of the Magento 2 platform.
If you are also planning for WooCommerce to Magento migration, then there are certain underlying steps that you need to follow to get the effective results. Let's check them out to learn about the migration process in a better way:
Map Out the Process
Firstly, you have to plan out the entire process for migrate. You have to finalize the data that you want to transfer. Set a deadline too, so you can complete the data migration over that period of time.
Installation of Adobe Commerce
Now, visit the Adobe Commerce download page to get the file that contains the documents. It is important that you have a database stored on your desktop otherwise you'll not be able to download adobe commerce.
Conduct Readiness Check
This verification process will be performed when you open the Magento. It checks all the information related to your store.
Are You Looking to Hire Dedicated Magento Developers?
Add the Database Details
Now, you need to include the database details that your store utilizes. But, you need to ensure the fact that you put all the details correct because if any detail will be incorrect, the migration will become difficult.
Website Configuration
After adding the database, you have to configure your website. For this purpose, you have to provide the details like store address, admin address, etc.
Customization
The next step is shop customization. To do this, you have to add the time zone and currency provided by your store.
Also Read: 5 Signs That You Require Magento Consulting Services
Admin Account Creation
This step will not take your much time. All you need to do is enter your name, email, and password, and the admin account will be created.
Finish the Installation
Once you complete all the above steps, you can proceed with the installation. As soon as it gets done, a page will come that will show all your entered details. You can launch the Magento admin.
Sign-in to Your Account
Enter your credentials for signing in to Adobe Commerce. You will reach to the dashboard section. And, this completes your migration process.
Migration process is challenging as it involves a lot of steps and planning. To perform everything in the right manner, you can seek professional help from the Magento migration service. They have the relevant experience and resources to carry out everything in a straightforward way.