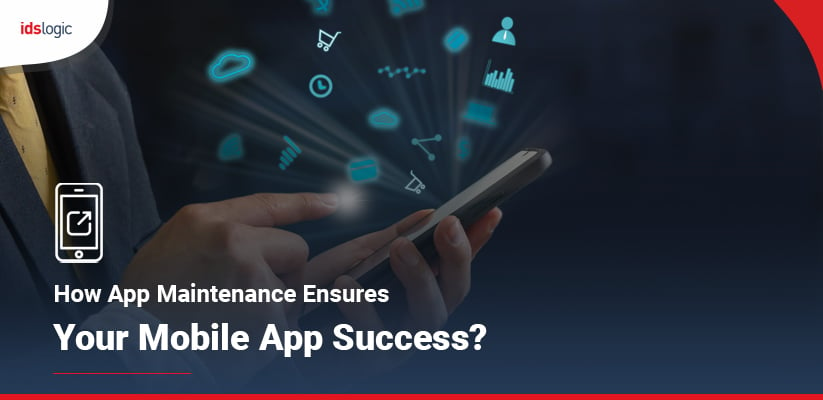 How App Maintenance Ensures Your Mobile App Success?
Mobile app industry is highly competitive in nature. Nowadays, the people have various apps installed on their mobile devices. To reach there, your app should offer exceptional features and high-grade performance, otherwise you can lose the race.
After the successful launch of your app, you can't leave your app unattended for a long duration. It is actually when the real work starts. You have to devote a considerable amount of time in mobile app maintenance and support. Then, only you will be able to get a good performance in return.
To match up with the user's expectations, you need to keep a close tab on the latest technological trends, and implement them timely on your app to keep it up-to-date. Delivering an excellent user experience through your mobile apps comes with a plethora of benefits. Just take a look at them to understand more:
Increases Customer Base
The best way to make your customers feel valued is by listening to their suggestions, and implement them effectively on your mobile app. This will help in building your app's credibility online. In turn, your customer base will rise, which will get translated into revenue generation.
Improved Indexing on App Stores
An app that is regularly maintained gets prominence in the app marketplace. This will indicate the fact that your app is bestowed with the latest features and functionality that contribute towards an enhanced user experience. Your app ranking and visibility will get improved that will result in higher revenue generation.
Also Read: Application Support is no More About Break-Fix. It is Now a Managed Service
Establish Your Market Position
Having a high-performing app with advanced features can help you in sustaining your market position. If you haven't paid attention towards the maintenance, then it will become impossible to attain prominence, and the users will start losing interest in your app.
Strong Security
A mobile app contains the confidential information (personal and financial) of the customers, which needs to be protected at all cost. If you don't pay attention towards its maintenance, it can become the easy target of the hackers. Proper maintenance will make your app updated with the latest security features, and secure from the cyber-attacks.
 In short, the app maintenance is a critical task that is performed to keep up with the performance of a mobile app. It needs to be done on a regular basis to get the desirable outcomes. You can seek professional assistance for this purpose if you are feeling difficulty in managing your website along with other business operations.
Also Read: Role of an Application Support Service Provider and How they can Help in Business Growth