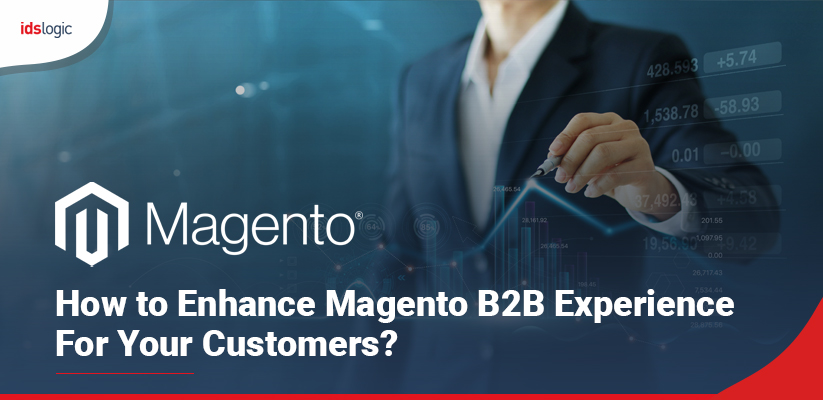 How to Enhance Magento B2B Experience for Your Customers?
Magento B2B ecommerce business is competitive in nature. Getting an upper edge over the competitors is a challenging task. The best way to impress new customers and retain the existing ones can be achieved when you deliver an enhanced customer service experience.
Doubtlessly, a great customer service is paramount to the business success. Your Magento B2B store will go a long way when you focus on improving the experience. But, the main question is that how you will ensure the success of your store? In that case, you should give a read to this post.
Valuable Tips for Making Magento B2B Experience Excellent
Here are the tips to improve the Magento B2B experience for your customers:
Boost Your Website Speed
Speed of the website is a decisive factor whether your customers will stay on your website or not. When visitors will open your website, they'll expect it to load instantly. If it failed to do so, your chances of conversion will be reduced. Therefore, it is essential to update your website timely to improve its load time.
Are You Looking to Hire Dedicated Magento Developers?
Focus on Personalization
Providing a highly personalized experience to your customers will make them feel welcomed to your Magento B2B website. You can provide them recommendations of the products based on their previous purchase, which will save their ample time. This will maximize your chances of getting more and more sales for your business.
Robust Security
Nowadays, the customers prefer buying from those websites that are highly secure. You need to provide them assurance that all their private information will be protected. Adding a security key to your URLs will make your customers think that your website is safe to shop.
Also Read: What are the Different Magento Ecommerce Checkout Types?
Faster Checkout Facility
It is quite frustrating for the customers when they get stuck in the checkout page. They simply enjoy filling the form with a limited number of fields, so they can quickly order their products. It is best to make your checkout process as smooth as possible for the customers, so they don't find any hassle in completing it.
If you want to deliver a remarkable customer experience through your Magento store, you can consult a leading Magento development company.  They will implement all those things that are necessary for winning the trust of your customers faster. Just browse through the internet to find out the best possible options for your purpose.
Also Read: How Magento 2 Platform Helps Ecommerce Business Grow?