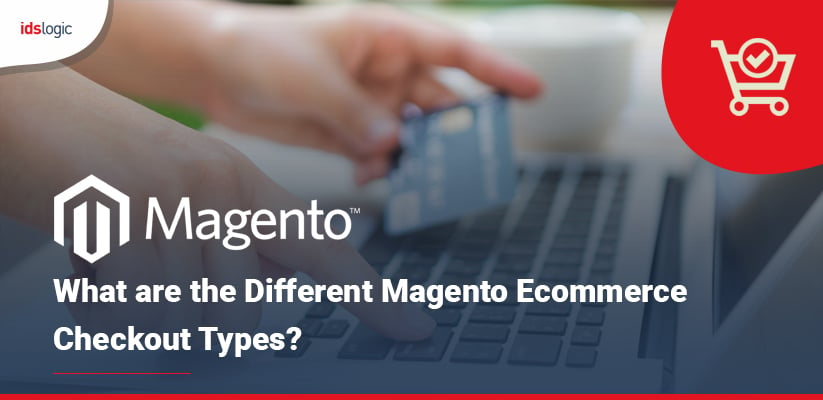 What are the Different Magento Ecommerce Checkout Types?
Getting quality leads and conversion for your Magento store can possible when you have the best eCommerce checkout page design. Undeniably, it is one of the vital parts of any eCommerce website. It has to be smooth and simple for the customers, so they don't leave the process in midway.
One of the major reasons why customers abandon their carts is that the checkout process is complicated with too many fields to fill out. No one has so much time to submit each and every details. It is best to include those fields that are relevant to the purchase. This will be get translated into speedy purchase for sure.
But, unfortunately, there are many businesses that overlook this thing, and have to face negative implications such as higher cart abandonment rate and loss of sales. If you want your Magento store to be successful, you need to opt for the excellent checkout eCommerce type that will ensure purchase.
What is Checkout in Ecommerce Website?
A checkout process consists of a series of steps that customers have to go through to buy the products that they've added in the shopping cart. An ideal checkout is the one that allows a faster product purchase thus, leading to an enhanced user experience.
Types of Magento eCommerce Checkout
Accordion Checkout
Accordion checkout is gaining immense popularity these days. This checkout type is a combination of one-step and multi-checkout that is user-friendly. The form has limited number of fields that makes the customers to complete the purchase. The best part is that the users can review and edit the entered data on the same page without revisiting the previous page.
Are You Looking to Hire Dedicated Magento Developers?
2-Step Checkout
Another popular checkout type in the list is 2-step checkout. With the Magento eCommerce platform, you will get the 2-step checkout by default. You will be able to see the step at which you are presently in. This type also ensures the quick purchase of the products.
Also Read: How Magento 2 Platform Helps Ecommerce Business Grow?
One-Page Checkout
In the one-page checkout, all the shipping and billing formation are present on the single page rather than having different pages of every stage. The customers can fill out their details quickly and buy their preferred products. It allows easy reviewing where you can easily check and edit all the entered information.
If you want to build the best checkout form for your Magento store, you can seek assistance from the top-rated ecommerce development company. This is because they are equipped with the skilled resources to get your checkout page designed in a better way.
Also Read: What are the Benefits of Elasticsearch for Magento Store?