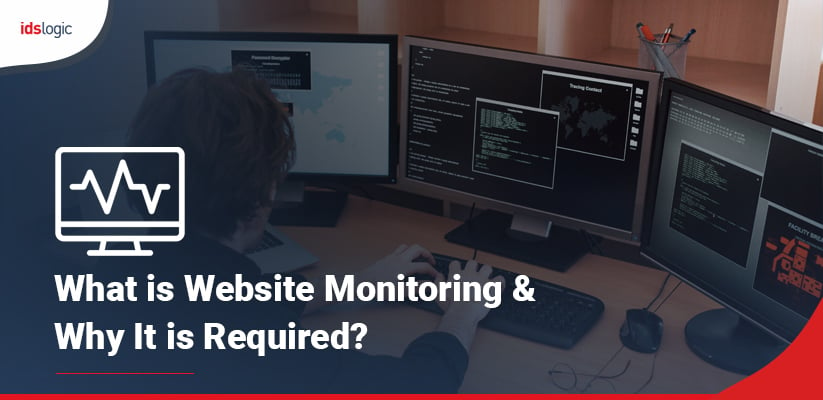 What is Website Monitoring & Why It is Required?
Keeping up the performance of the website is the biggest challenge of every business. This is because a website is prone to many security vulnerabilities that can take a tool on its performance. It will hamper your search engine ranking and conversion rate as well. In turn, your business has to bear the huge financial loss.
To combat all the security associated risks, it is best to monitor your website on a regular basis with the help of experts. You will reap effective outcomes from this practice.
What is website monitoring?
Website monitoring is the process of examining the website to check whether it is functioning in an optimal way or not. The visitors on your website will quickly lose out the interest if it is not readily available. But, when you monitor it consistently, it will detect and fix performance issues proactively.
Importance of Website Monitoring
Website monitoring is necessary to make sure the website is up all the time for the users. As soon as your website grows, the online data of your website gets higher risk of the malware attacks, viruses, phishing, etc.
Apart from that, the customers are making online payments where they have to enter their sensitive information related to debit/credit cards. Therefore, it is important to provide them a highly secure environment, so they don't fear away in sharing the financial details.
In that scenario, website monitoring will be an ideal option that you should do. Here are some of its benefits that you should know:
Receive Alerts When Your Site Goes Down
Even a second of downtime can harm your business reputation badly and result in loss of sales. When your website goes offline, it would be great if you get notification for the same. This will help you to act upon the pertaining issues on the website faster. With the help of regular website monitoring, you can check the site's performance round the clock, and fix the issues in no time.
Also Read: Top Website Speed & Performance Testing Tools in 2021
Focus on Core Operations
Being a business owner, you have to juggle between multiple tasks bet it related to financial or IT operations. With website monitoring team on-board, your website will be examined on a regular basis to detect any security threats. This will let you focus on the core business activities that are more important.
If you're not getting enough time to monitor your website, you can look for the website monitoring services to handle this task. So, you can focus on your core business operations without any distractions. Just research online to get the potential names that you can trust for this purpose.