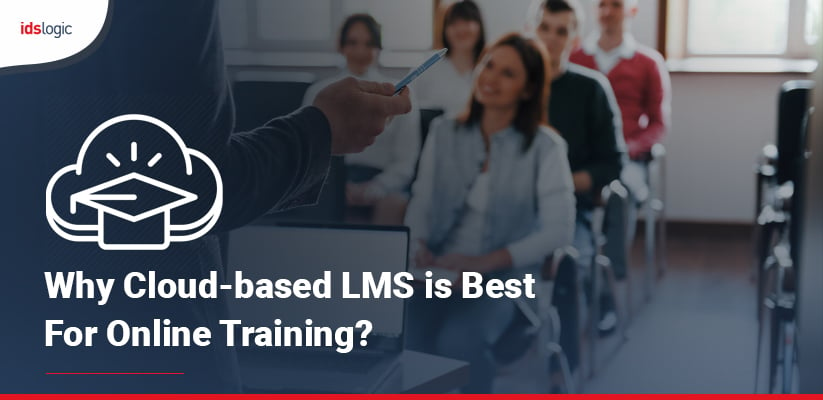 Why Cloud-based LMS is Best for Online Training?
With the progression of eLearning in the educational institutes and organizations, the cloud-based LMS has emerged out as the cost-efficient and flexible online training method. Since it is hosted on the internet, one can access it from any location by login into the site of the service providers.
This is the reason why businesses are investing more in LMS development for the meeting their training needs effectively. If you haven't deployed this technology yet, then now is the time to do so to make your training process smoother.
 With cloud-based learning management system, you will reap a lot of benefits that have been discussed below:
It is user-friendly
A cloud-based LMS comes with an interactive interface that is quite simple to use. You just have to login to the LMS by entering your credentials, and you're good to go. This makes it a flexible eLearning platform that you can access anytime anywhere. You can learn at their own pace.
It offers smooth installation
Earlier, the installation of LMS was a tedious process. With the advent of cloud-based technology, the installation process has become easier as it eliminates the need of any specific hardware or software. All you need to is to login to the LMS and upload your training course. It is that simple.
It provides round the clock IT support
One of the best benefits about cloud-based learning system is that it does not need a dedicated IT team for managing LMS. You will get 24*7 support from the experts to resolve your technical hurdles. It has a SaaS-based model that makes your LMS updated with the latest features and functionality.
Also Read: How to Create a Successful LMS Like Udemy?
It comes with excellent scalability
With the business expansion, the workforce accessing the LMS also increases. A cloud-based LMS is highly scalable in nature that fits perfectly to all business sizes, and accommodates their needs successfully. Plus, you have to pay only for the number of users who will access your LMS.
It has improved security
Many business owners think that cloud-based LMS is not secure as all the data will be stored on the clouds that hackers can access easily. But, they are highly mistaken. Over the couple of years, this type of LMS has become highly secure and safe to use.
In short, the cloud-based LMS is packed with lots of benefits that are extremely useful to run a successful online training course.  If you are planning to choose cloud-based learning management system, you can look for the LMS development company for its deployment within the business for the training purpose.