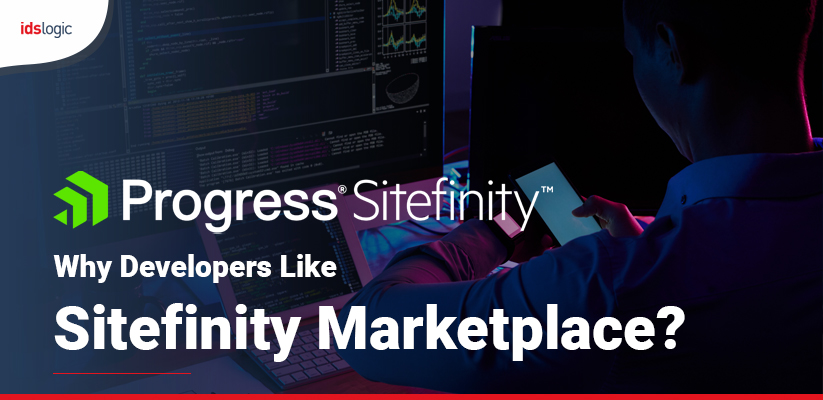 Why Developers Like Sitefinity Marketplace?
In the digital landscape, Sitefinity is counted as the best content management for the enterprises. It is packed with some amazing features that makes it worthwhile to set up a functional website. One can easily create, edit, and post content on their website using Sitefinity CMS without any hassle.
Progress Sitefinity has launched Sitefinity Marketplace with the purpose to provide the developers an effective platform where they can freely share and download Sitefinity solutions. If you are thinking of Sitefinity development, then you can quickly refer this marketplace to get a proper solution for your queries.
Even the developers can reach out to the Sitefinity Marketplace whenever they get stuck in between the development process. They will surely get the apt answer to overcome that obstacle faster.
Now, let's take a look at the main reasons why developers simply like Sitefinity Marketplace. Here they are:
Reduces Time to Market
With Sitefinity marketplace, you will get a plethora of integrations to choose from. They are useful for taking the digital experience to the next level. Apart from that, you will get add-ons that will make your daily job simpler thus, increasing the overall productivity. The best part is that you can download them quickly that will greatly reduce the deployment time.
Are You Looking to Hire Dedicated Sitefinity Developers?
Provides Reliable & Secure Solutions
Sitefinity marketplace offers solutions that are reliable, effective, and approved by the Sitefinity team. This makes the developers to deploy third-party Sitefinity solutions without any fear. Overall, you will get highly reliable and secure solutions in the marketplace that you can put into good use.
Resolve Organizational Challenges
Extending the functionality of your Sitefinity website is required as your business grows over time. Building a Sitefinity solution from scratch can consume a lot of time. You can utilize the marketplace to enhance the functionality of your Sitefinity website.
Also Read: How to Find the Proficient Sitefinity Developer for Your Project?
Make Your Sitefinity Work Noticeable
Enterprises that invested in building a productivity booster tool for Sitefinity can share it within the marketplace. This will increase the visibility of your work and bring maximum revenue through downloads of the Sitefinity solution. This will prove extremely useful for the developers.
Enterprises that want to build their websites on Sitefinity, it is best to take assistance from the top-rated Sitefinity development company. You will get access to the top resources who will handle your project with perfection. All you have to do is to perform extensive research online to get the list of the desirable names.
Also Read: Sitefinity 14 Beta is Released: Here's Everything You Need to Know