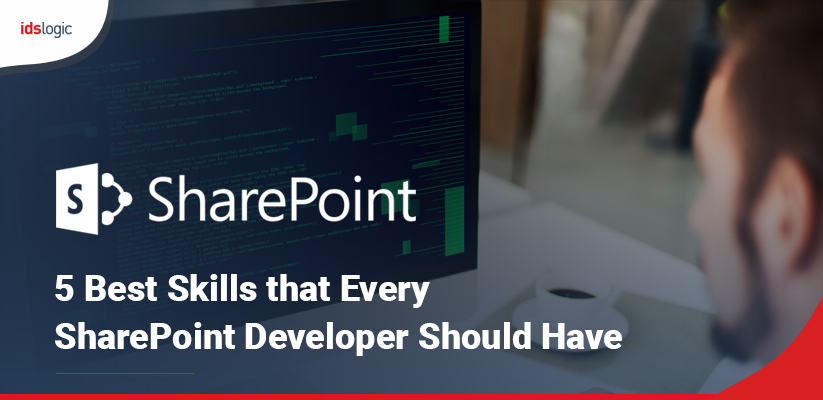 5 Best Skills that Every SharePoint Developer Should Have
SharePoint has really come a long way. It is a highly efficient tool that comes with collaboration and document management capabilities. With every passing year, it is getting better and better in terms of functionality. This is the why Fortune 500 companies have deployed this tool in their operations to increase the efficiency of their workforce.
Owing to this fact, SharePoint experts are in huge demand these days. Many organizations are hiring them for the deployment of SharePoint in their business operations. If you're thinking of doing the same, then you need to check whether they've specific skills to do this task proficiently.
In this section, we'll cover the top skills that every SharePoint developer should possess. Just have a look at them:
Extensive Knowledge of SharePoint Tool
This is the most obvious skill that is necessary to have in the dedicated SharePoint developers. To deliver out-of-the-box solutions, they need to master the SharePoint specific tools such as Visio, SharePoint Ribbon, Visual Studio, SharePoint Object Model to name a few.
Are You Looking to Hire Dedicated SharePoint Developers?
Strong Programming Skills
Another skillset that SharePoint developers should have is the excellent programming capabilities. SharePoint utilizes various languages such as .NET, JavaScript, C#, CSS, and HTML. Therefore, it is important for the developers to have a good command on these languages to deliver outstanding results.
Exceptional Testing & Debugging Skills
To ensure the success of your SharePoint development project, it is important that it is bug-free. This makes it clear that the developer needs to have amazing testing and debugging capabilities to deliver the final results that are free from any technical glitch.
Also Read: How SharePoint Online Empowers Content Management Efforts?
Collaborative Skills
SharePoint developers can prove a valuable asset to the project when they will have collaborative skills. They should work collectively within a team and go an extra mile to help their colleagues. In turn, your project will be a great success.
Good Communication Skills
Another great skill that you can expect from the SharePoint developer is communication. Since different people will work on the project, regular discussion will be required at every stage of the development. So, it is imperative for the developers to have good inter-personal skills. This will facilitate smooth exchange of ideas.
If you're thinking of hiring the developers for your SharePoint project, you should only rely on SharePoint development company. They have top talent on-board which you can consider for your purpose. So, do your research online to get the most suitable option.
Also Read: How SharePoint Improves the Education?