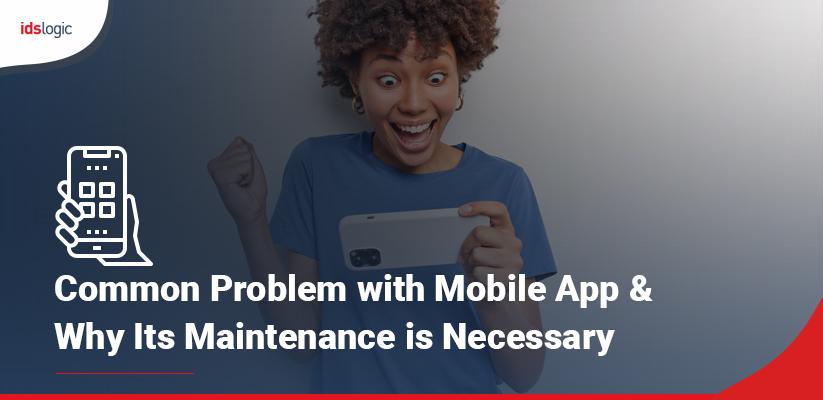 Common Problem with Mobile App & Why Its Maintenance is Necessary
Mobile app technology is ruling the market. There are millions of apps in the marketplace that offers exceptional features to the users. Businesses these days are investing in mobile app development to get enough exposure for growing their business faster.
After the successful launch of their apps, most businesses ignore the mobile app maintenance part. This is the biggest mistake that they commit. Using outdated software can make your app vulnerable to security threats such as malware and cyber-attacks. This can pose a risk to the confidential business information.
Apart from that, your app will not function in the right manner when it is not maintained. You will also not be able to retain your users for a longer duration. To ensure the smooth and flawless performance of the app, proper maintenance is vital.
Importance of Mobile App Maintenance
If you think that your task is done after the app launch, then you're completely wrong. It is actually when the real work starts. Its maintenance is something that you can't overlook at all, otherwise it can hurt your business reputation badly.
Here are the key reasons for the regular app maintenance:
New Upgrades
Upgrades are important to add new features and functionalities within the apps. This will increase its scalability, security, and performance. Therefore, it would be great to timely upgrade your app to the latest version to maintain its superior performance.
Excellent UI/UX
User Interface and User Experience are vital for ensuring the mobile app success. This is why they both need to be updated for an impeccable experience. In turn, you will be able to drive higher traffic with advanced UI/UX.
Also Read: 5 Website Maintenance Tips Every Business Should Follow
Bugs Identification & Fixation
When your app will have bugs, it will lead to a poor user experience. The bugs can arise due to modification in the hardware and framework. With regular app maintenance, your app's quality will be checked to detect any bug or functionality-related problem, so you can fix them at the earliest.
Reduce Downtimes
Even a second of downtime can result in heavy business loss. You can avoid this situation with regular app maintenance as it helps in quick detection of downtime that prevents a business from revenue loss.
If you are facing challenges in maintaining your app, then you should seek help from the mobile app support and maintenance service. This is because they have the right resources to tackle your maintenance requirements.
Also Read: 5 Website Maintenance Tasks that Ensures Higher Traffic