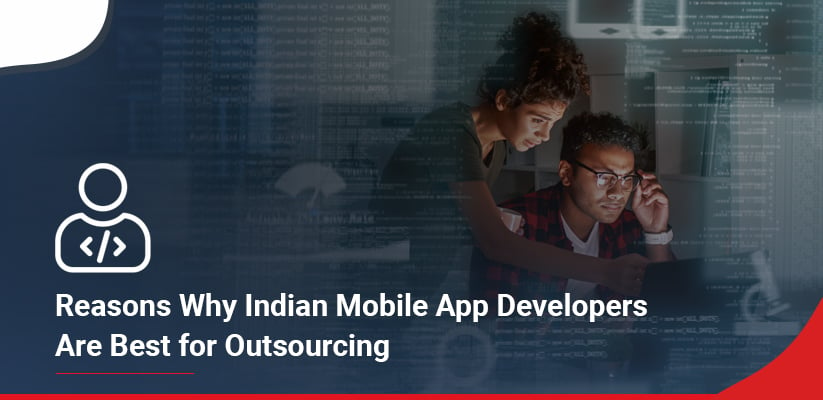 Reasons Why Indian Mobile App Developers Are Best for Outsourcing
Nowadays, having a feature-packed mobile app is utmost important for business to deliver customers an enhanced experience, so they repeat their visit. Apart from that, it provides other benefits as well like improving operational efficiency, multiplying revenue, etc. This is the reason why more and more businesses are joining the app bandwagon to win the hearts of the customers.
If you've decided to build a business app, you need the assistance of the professionals who can help you in creating an excellent mobile app. What you can do in that case?
Outsourcing your mobile app development project to Indian developers is a smart decision as compared to putting an in-house development team. It will save both your time and money. As per the survey, it has been found that the global outsourcing mobile app development market cost has reached a whopping of around $89 billion.
Benefits of Outsourcing Mobile App Development to Indian Developers
In this section, we'll discuss the top benefits of outsourcing your mobile app project to Indian developers. Here they are:
Cost-Efficient Pricing
One of the main reasons why you should outsource your mobile app project to Indian developers is the reduced rates. You can get your app build three times cheaper than other countries like USA. This implies that they can invest that saved amount on the marketing and other related activities.
Skilled Resources
India is considered as the best country to hire the adroit mobile app developers who have enough exposure in handling simple to trickiest projects with an efficacy. They stay abreast with the latest technologies that will be a valuable addition to the project development. Moreover, you can expect timely delivery of your project.
Also Read: How App Maintenance Ensures Your Mobile App Success?
High-End Security
App security is the critical factor that every business is concerned for these days. This is because there has been a sharp rise in the cyber-attack cases all across the globe that can cause loss of private data and information. With outsourcing mobile app development in India, you can ensure a higher level of app security as they always sign NDA with the clients.
Round the Clock Operations
An in-house team works for a limited time frame while outsourcing helps in hiring developers who will work round the clock with dexterity. You can connect them anytime to discuss your queries, and get an optimum solution for the same speedily.
Also Read: Application Support is no More About Break-Fix. It is Now a Managed Service