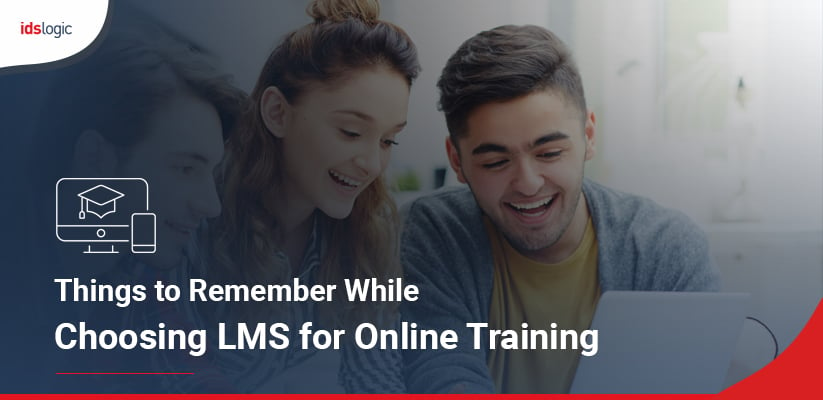 Things to Remember While Choosing LMS for Online Training
There is no secret that LMS has come a long way. With its advent, the eLearning industry has made an impeccable growth, and enhances the learning process. Amidst the COVID-19 pandemic situation, the learners continued their training without any interruption.
At present, Most of the organizations have a robust LMS in place to train their employees remotely in the best possible way. They can enjoy learning flexibility and can learn at their own pace. If you haven't invested in LMS development, then now is the time to do so to reap its effective outcomes.
Here are some tips to help you in choosing the right LMS for online training:
Understand Your Target Demographics
Delve deeper into learner's mind before implementing any LMS. You need to know who they are, their age, and learning preferences. Whether they'll require extensive training for using the system. Based on that analysis, you should make any decision.
Analyze the Learning Requirements
Before reviewing the LMS, it is important to have a defined objective of the learning sessions. Whether you want to train the language course or any animation course, you need to make it clear what type of course you want to teach through your LMS.
Check the Cost
The cost plays a vital role while choosing any LMS. Ever vendor has different pricing based on the model and features. You should assess your training requirements well. Choose the one that has clearly defined pricing model with no hidden costs at all.
Also Read: 4 Common Mistakes to Avoid During LMS Development
Look for Reporting Analytics
Progress tracking is one of the most important parts of any LMS. With reporting capabilities in LMS, you can easily check whether the learners have completed the assessment or not.
Opt for a Mobile-friendly Design
There has been a growing fondness of the mobile devices to access websites. You need to ensure that your LMS should be compatible with all mobile devices, and renders a positive user experience throughout.
Hire Trusted LMS Development Company
When it comes to hiring LMS experts, you will find many options online. This makes it difficult to choose any one name out of them.
If you are finding the best LMS development company, you can take a look online to get the reliable names. Justcheck out their work portfolio, online ratings, and reviews to get a gist of their competency. After that, you should decide anything.