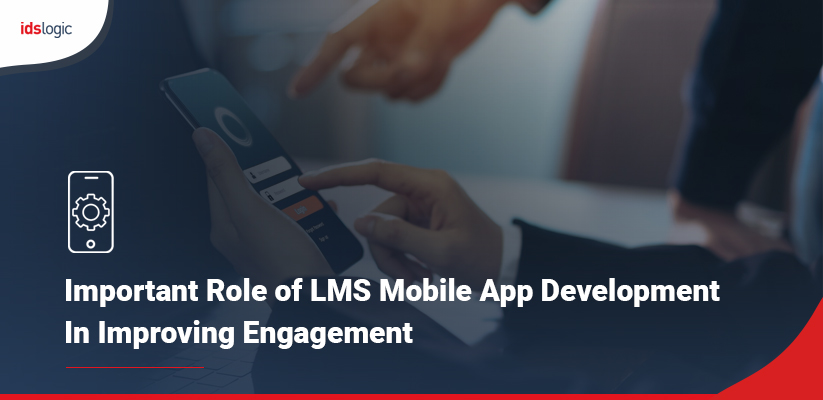 Important Role of LMS Mobile App Development in Improving Engagement
Mobile devices have become an indelible part of human lives. People spend a significant amount of time searching for the information on these devices. If we keep organizations into consideration; this trend has positively impacted almost all business sphere, and learning and development is not an exception anymore.
The modern workforce demands learning flexibility that can only be fulfilled with a robust LMS mobile app in place. It is equipped with a plethora of features and offline content access is amongst them that makes the training enjoyable for the employees.
Investing in LMS mobile app development is an effective method to get an upper edge in the market. Not only this, it plays a great role in enhancing the engagement rate as well. If you are in a dilemma whether you should opt it or not, then here are the reasons why you should do so:
Boosts Knowledge Retention
Having an LMS mobile app for your organization aids in maintaining the information. When your employees will be well-trained, they will provide the demo of your products in a better way, and deliver a quality service to the customers, thus, leading to a higher satisfaction rate.  
Promotes Employee Engagement
Since LMS mobile app is bestowed with features such as social sharing, discussion forums, video conferencing to name a few. With all these features, the employees can share ideas and knowledge on different topics. This helps in boosting the employee engagement very well.
Also Read: LMS Development: Definition, Key Features & Cost of Development in 2021
Grows with Business Expansion
To meet the rising training needs of the organization, an LMS mobile app will be the best option to go with. It offers great scalability to the users, and accommodates all the latest features that are important for a quality training session to the employees.
Saves Your Money
Apart from being a reliable training software, an LMS mobile app is a cost-effective option too. Thanks to the mobile learning, the expenses on off-site training, logistics, and travelling can be reduced to a great extent. This is the main reason for its huge adoption within the organizations.
If you're thinking of building a LMS mobile app, then you are doing absolutely right. It can help in meeting the training needs for your organization effectively. You can seek consultation from a leading LMS development company as they have the expertise to perform this task with an efficacy.
Also Read: Things to Remember While Choosing LMS for Online Training