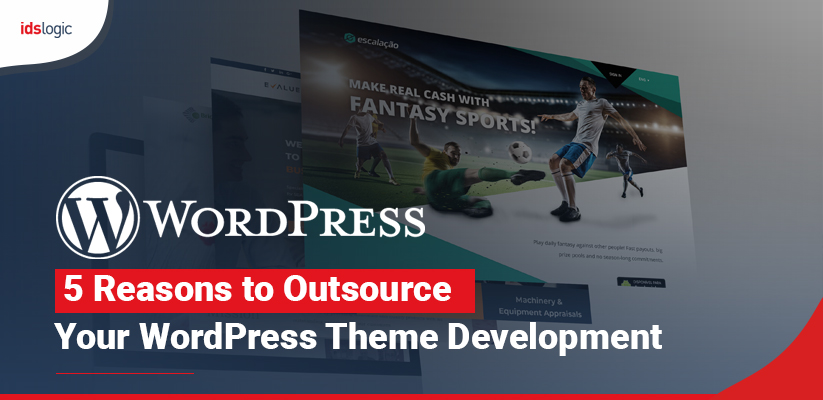 5 Reasons to Outsource Your WordPress Theme Development
Building a custom WordPress theme for your website is not challenging when you seek professional assistance. You can outsource this task to reduce your work load. Choose a reputable WordPress development agency for outsourcing as they have expert team on-board and mange everything efficiently.
If you are in a dilemma whether you should outsource or not, then you've come to the right place. In this post, we've cited the reasons for outsourcing WordPress theme development. Let's take a look at them to understand more:
WordPress Expertise
Creating custom WordPress theme requires in-depth programming skills. With outsourcing, you will get access to the skilled team that knows all the ins and outs of this platform. This proves valuable at the time of building custom themes for the WordPress site.
Quality Results
WordPress platform keeps on updating every year. Choosing to work with a trusted agency, you can be rest assured of the quality of the coding as the developers stay abreast with the latest happenings in this platform, and implement them effectively in your WordPress website.
Cost-Efficient
With outsourcing, you can save 40-50% cost on custom WordPress theme development. This is because the developers will work on hourly, weekly, or monthly basis depending upon your selected engagement model. You will pay for the number of hours that they will devote in your project not more than that.
Saves Time
While searching for the right in-house developers, a lot of time gets wasted. But, when you opt for the outsourcing, you will get the WordPress theme developed in the fastest possible time by the adroit developers. In turn, your time will be saved that you can invest in other areas that needed more attention.
Also Read: Important Questions to Ask from WordPress Developer Before Hiring
Focus on Core Operations
As mentioned above, outsourcing will save your ample time. When you delegate WordPress theme development, you can give proper attention to the core business areas that needed more improvements. So, your business operations will run smoothly.
Maintenance & Support
After the successful development of custom themes, your WordPress website needs to be maintained properly. It is an on-going task that needs to be performed consistently. When you work with an outsourcing agency, you will get timely maintenance and support for your website for its performance upkeep.
To put it short, delegating your custom WordPress theme development provides long-term business benefits that will be useful in the future.
Also Read: Top Free Tools for Scanning Your WordPress Website Vulnerabilities in 2021