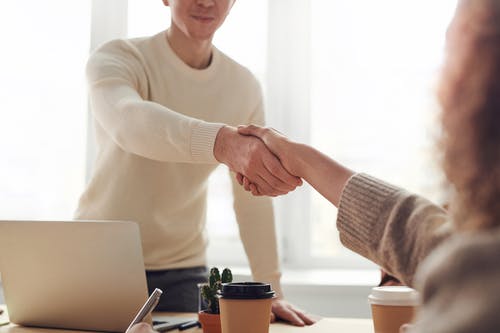 Reasons to Upgrade Sitefinity to the Latest Release
Sitefinity is a widely used content management system packed with outstanding features and functionality to take the digital experience to the next level. Enterprises are highly impressed with its ability to create and post rich content faster on the website. That's why, they are choosing Sitefinity development to heighten their business growth.
Like any other CMS, Sitefinity keeps on rolling out the new version time to time in order to meet the evolving modern business demands. Therefore, it becomes vital to update your website to the latest version to stay competitive in the market.
Still, there are lots of enterprises that does not pay heed to the Sitefinity migration and upgrade. As a result, they have to face heavy business loss that proves detrimental to the business success. Some of the negative implications of running your website on the outdated Sitefinity version includes:
Poor user experience
Bad market reputation
Less number of traffic
Loss of revenue
Drop in search engine rankings
The best you can do is to take an immediate action by switching to the latest version, and reap excellent outcomes.
Why You Should Upgrade Sitefinity?
Upgrade is essential to ensure the top-notch performance of the Sitefinity website. Here, in this post, we've cited the top reasons for doing so. Let's check them out:
Improved Security
Hackers are always looking for the opportunity to access your website. This has given a rise to the malware and cyber-attacks all across the globe. To safeguard your Sitefinity website against hacking, you should update it to the latest version. You will get various security enhancements that will protect your website from hacking.
New & Advanced Features
With the latest version of Sitefinity, you will get access to more new features that will be extremely useful for the content editors and marketers. They can easily build web pages and marketing campaigns with minimal efforts, thus, leading to a better efficiency. Overall, the content management becomes a stress-free job for the content department.
Are You Looking to Hire Dedicated Sitefinity Developers?
Superior Performance
Another reason for upgrading your Sitefinity website is to maintain its top performance. Running your website on the outdated version can slow down the site's speed that will lead to a negative user experience. Plus, you will witness a major fall in your search engine rankings. With latest version, you will get various tools that will help in optimizing the site's performance to a great extent.
Also Read: Budget-Friendly Tips to Enhance Your Sitefinity Website
Higher Search Engine Indexing
To secure the topmost position on the SERPs, it is important to keep your Sitefinity website up-to-date. This is because the major search engines like Google provides higher indexing to those websites that stay updated all the time. So, upgrading your website to the latest version is the best option to go with.
To ensure the smooth and hassle-free upgrade of Sitefinity website, you should choose a trusted Sitefinity development company. They have the expertise to perform everything in a straightforward manner.  So, you should invest proper time in researching to find the suitable options for your purpose.