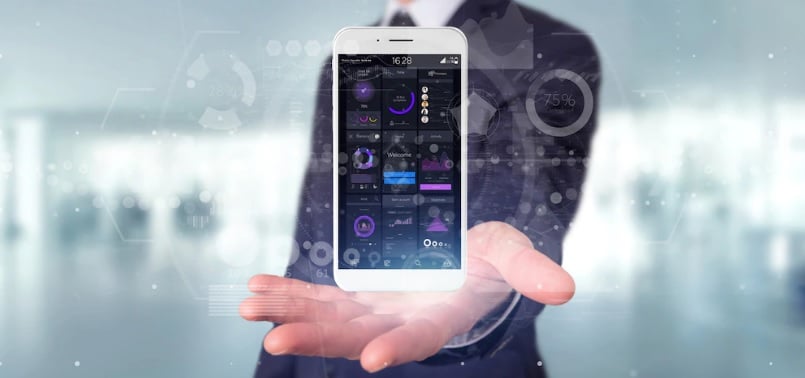 5 Best Mobile App Marketing Strategies in 2022
Building a mobile app is a complex and time taking process. On top of that, there is a fierce competition in the app marketplace that makes it challenging for the businesses to gain the attention of their prospects. To stand out from the herd, it is imperative to create a robust mobile app marketing strategy. This is the sure fire way to get the best return on your investment.
What is Mobile App Marketing?
A mobile app marketing is a method for creating effective marketing campaigns to raise awareness for your app. This will make it to reach in the eyes of your target audience, so they can install it on their mobile devices.
When it comes to promoting an app in an effective way, you need to be very particular in selecting the marketing tactics. Choose those that will ensure the long-term success.  To help you with this, we've curated a list that will drive the best outcomes faster. Let's check them out in detail:
Understand Your Target Audience
Promoting your app without having proper knowledge of the target audience is pointless. You will not get the desired results from your marketing efforts. It is strongly recommended to outline your demographics, age groups, and likes/dislikes of your prospects. These valuable insights will help you in creating a plan of action for app promotion.
Build Attractive App Store Page
Invest your time and efforts in creating an alluring app store page. This will entice the visitors to know more about your app. For this purpose, you can add attractive images in sync with your app and are properly optimized. This in turn will trigger the conversion rate that is important for growth and development.
Leverage Power of Social Media
Having a strong presence on social media for your mobile app is vital to capture more eyeballs. Make sure to post content related to the features and functionality of your app consistently. You can create short demo videos of your app and post on social media channels to raise curiosity of your target customers, so they can convert faster.
Opt for Influencer Marketing
Influencer marketing is a result-driven tactic for increasing the popularity of your mobile app. You can collaborate with the people in your niche who have a huge following to promote your app. When they'll talk about your app, it will create a word of mouth that can boost your conversion rate.
Run Contests & Offer Giveaways
To encourage people to download your app, you should run contests and provide giveaways. Both of these are useful mobile app marketing strategies that can drive higher traffic on your app, and make them choose your app over your competitors.
No doubt, running a business is a demanding process. As a business owner, you have to wear many hats. You will not find sufficient time for promoting your app. In that case, you can seek assistance from a trusted app development company that offers marketing services as well.