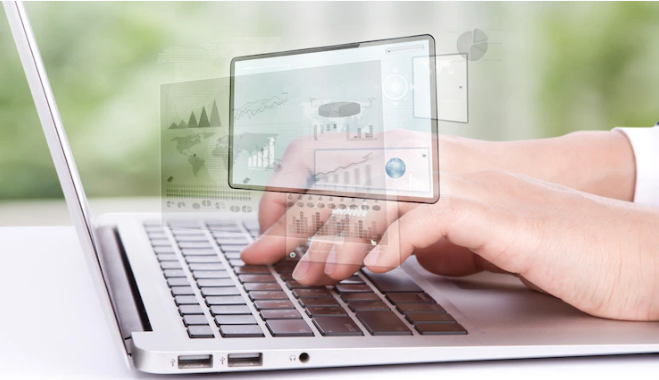 Why SharePoint is Perfect for an Enterprise Content Management System?
SharePoint is considered as the robust collaboration tool that has been adopted by various organizations all across the globe. Amidst the COVID-19 pandemic situation, the collaboration is the biggest challenge while working remotely that has been resolved by this tool effectively.
If you find quite difficult to manage your content, then we've a good news for you. SharePoint tool comes with the capabilities that makes it best-fit for the enterprise content management system. This is why you should choose custom SharePoint development for your business.
What is Enterprise Content Management System?
Enterprise Content Management (ECM) is the method for handling content using the SharePoint tool. With its help, the users can store and retrieve data no matter what the location and time. It is cost-effective and easy to maintain. The document and content security that it offers is unmatchable.
Reasons to Choose SharePoint for ECM System
Here, in this post, we've discussed the reasons why SharePoint is an ideal option for an enterprise content management system. Let's take a deep rundown:
Records Management System
One of the biggest perks of using SharePoint is that it manages the business records properly. With its records managing feature, you can expect a higher level of security, and no risk of data breach at all. This is because you can set the access level permission. Only those users can access the records who have granted access permission.
Web Content Management System
With the help of SharePoint, you can create and post content on your website hassle-free. This will make your website look professional and reliable that you can push for the promotional purpose. This web content management capability can significantly reduce the maintenance and deployment cost.
Apart from that, it allows the organization to store, share, and sync content as per their specific business requirements.
Digital Asset Management
SharePoint comes with built-in media players that allows the users to play digital media data like audio and video using an Intranet, portal, team sites, and lots more. Not only this, its media asset libraries are optimized for graphic management, audio and video files. These libraries will preview videos files, display thumbnails of videos and images for quick search.
Hire SharePoint Professionals for Successful Deployment
To ensure the deployment of SharePoint in your business operations, it is suggested to look for the reputed SharePoint development services. They've sound knowledge and experience to handle this task with an efficacy.
After thoroughly understanding your business requirements, they'll deliver a comprehensive SharePoint solution in sync with it.