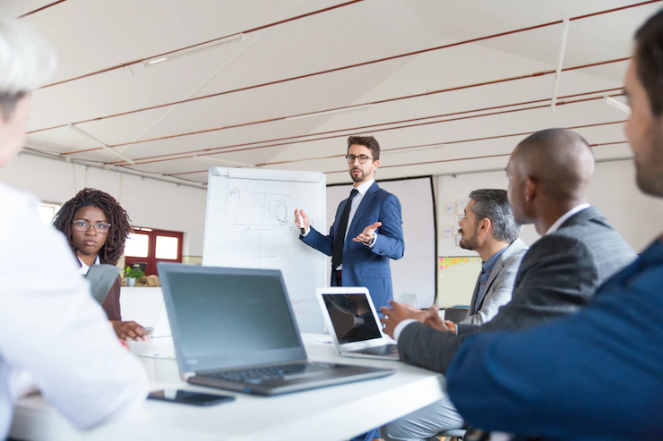 How LMS Has Transformed the Training Process of the Manufacturing Industry?
Employee training is one such aspect that can't be overlooked at all. No matter the size and industry, it is important for the workforce to upgrade their skills with time in order to match up with the competition. This also aids them in fulfilling their job roles and responsibilities with sincerity.
Since the inception of LMS, it has completely changed the way manufacturing businesses used to train their employees. If you're in this industry and opted for LMS development, you must agree with this fact. The training process has evolved and become simpler to great extent.
Why LMS is Essential for the Manufacturing Industry?
To keep up with various compliances and regulations, it is suggested to have a robust LMS in place. This will help in imparting the right knowledge and training programs to the staff to make them work productively.
Here, in this post, we've discussed the reasons for implementing LMS in the manufacturing industry. Let's check them out in detail:
Learning Flexibility
This is one of the key reasons for deploying LMS in the manufacturing industry. Many times the employees don't get time to attend the training sessions due to prior work commitments.
Owing to this reason, an LMS would be the perfect solution as it offers mobile learning capabilities. This leverages them to learn as per their convenience. They can even attend the training while on the go. All they need is a powerful internet connection and a mobile device.
Compliance Management
As mentioned earlier, the manufacturing industry has to maintain a constant pace with the large number of compliances and regulations. If they are not followed properly, it can disrupt the daily operations, and lead to breaches.
Before the LMS deployment, it was quite challenging to follow and understanding the constantly changing laws and regulations. But, with its deployment, the things have changed for the better as the compliance management becomes easier.
Progress Tracking
The basic purpose of an LMS software to train the employees who are on the factory floor and those who handle customers on a regular basis. You can create and upload various eLearning materials related to your manufacturing business.
With an LMS, it becomes convenient to track the performance of the individual employee on the courses that you've created.
Smooth Onboarding
Last but not the least, it facilitates the quick and efficient onboarding of the new joiners. Since the manufacturing industry is affected by the production seasonality. It requires the company to hire more and more employees depending upon the work requirement.
Keeping this into close consideration; an LMS will be of great use as it allows the creation of effective onboarding paths that results in smooth onboarding. It lets the new employees to learn properly about your company, and their key job responsibilities.
Why You Should Hire LMS Development Company?
To build a learning management system for your manufacturing business, it is highly recommended to look for a trusted LMS development company. They'll build a custom LMS by analyzing your requirements, and deliver a comprehensive solution that aligns with your business interests. Apart from it, they've:
1. Relevant Experience
2. Ability to Handle Tight Headlines
3. 100 % Quality Assurance
4. Competent Pricing