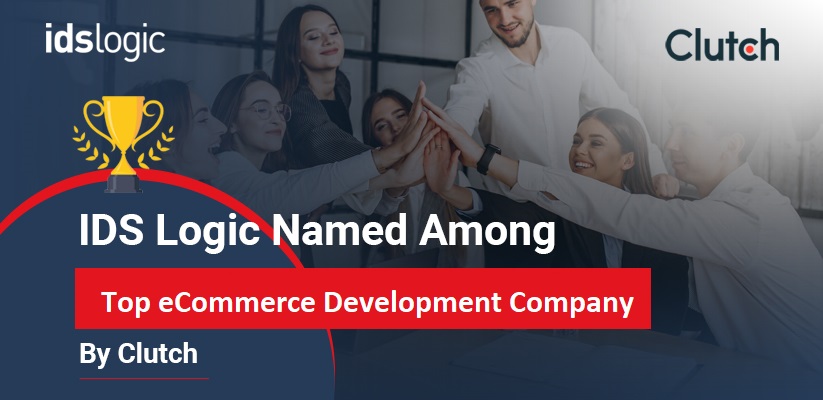 IDS Logic Is An E-Commerce Development Game Changer
At IDS Logic, we focus on offering web development, eCommerce, mobile apps, and digital marketing services to businesses worldwide. Since our inception in 2007, we have been helping companies achieve their business goals with industry-specific and impactful software solutions.
We have skilled IT people operating from UK, USA, Canada, Australia, Germany, UAE, Spain, and India, and we are proud to earn the trust of famous brands and Fortune 500 companies.  All our solutions are flexible, scalable, robust & help in adding value to your business.
Our expertise and ability are the reasons why we're one of the leading e-commerce development firms found on Clutch. For context, Clutch is an established B2B reviews platform that helps firms connect with the solution providers to improve effectiveness and increase productivity. Clutch carefully curates lists of the absolute best agencies and organizations by industry and location, simultaneously allowing companies to establish credibility and buyers to find the right services.
Take a look at some of the review quotes on our profile on Clutch. These reviews focus on the work we've done and the working relationships we've had with our clients.
"We appreciated their exclusive guidance and their utmost dedication to our needs."
Heather Lewis Director, London Fire Risk Assessments Ltd.
"Their project manager was dedicated to delivering the final product before the deadline, so their development team followed an efficient workflow strategy."
Anweshaa Ghosh –Research Analyst, Institute of Social Studies Trust
"They're very much aware of what we need to accomplish and how to do so in the most streamlined manner. They've never compromised on either deadlines or quality."
Digital Marketing Manager, Professional IT Organization
Let's discuss your project. Please fill out the contact form so that we can learn more about you and your project.