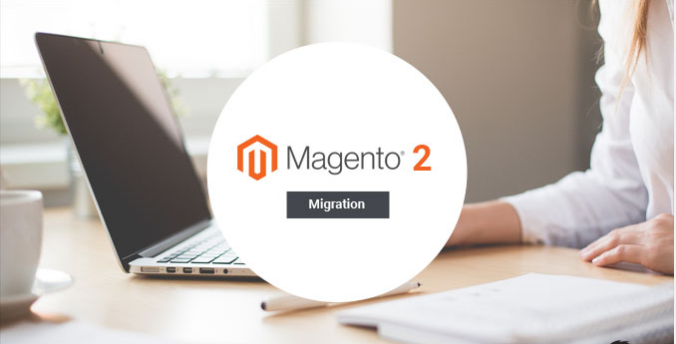 Is it Worth Your Time & Efforts to Invest in Magento 2 Migration?
Magento is a reliable eCommerce platform for building highly efficient online stores. It is currently empowering many websites with its out-of-the-box features and functionality. When it comes to releasing the latest updates and versions, it is proactive in this part that is a commendable thing.
Although Magento 1 is a great platform for setting up an online store, but Magento has declared the fact that it will stop all kind of support for it in June, 2020. This clearly indicates the urgency for Magento 1 to Magento 2 migration. So, yes, it is worth your time and efforts to invest in this process.
"Ensuring the top-notch performance of your Magento store is crucial to keep your customers engaged in your products and service offerings. This is why making a transition to Magento 2 is the ideal solution to gain major traction".
Why Magento 2 Migration is Required?
Upgrading to the latest Magento 2 version is completely unavoidable because of these reasons:
Ending Support
As mentioned earlier, Magento will no longer provide support to the Magento 1 version from June, 2020. This means that if your store run into any security or technical related glitch, you will not get assistance anymore. Moreover, you will not get access to the latest features and upgrades, which is definitely not a good thing as per the user experience perspective.
Improved Performance
Performance is an important metric that determines the success of your online store. Moving from Magento 1 to Magento 2 is a smart decision as it will offer various performance enhancements that will make your store function efficiently. This includes full page caching and decreasing server load, which ultimately boosts page load time.
Highly Responsive Design
We are well versed with the growing fondness of the customers for the mobile devices to surf the internet, and buying products. It has become more important than ever before to have a responsive store that offers seamless experience across all mobile devices. This is why Magento 2 migration is strongly recommended as this version is responsive as compared to the Magento 1.
Faster Checkout Process
Magento 2 has made the checkout process simpler. Earlier, it was a six-step process which the customers found lengthy. They sometime leave the cart midway without shopping anything, thus, leading to a higher cart abandonment rate. With the latest version, you will get two-stage checkout process. This will encourage the customers to complete the purchase, and driving more sales for the business.
Intuitive Backend Admin
Magento 1 has a backend admin which is not user-friendly at all. Sometimes it becomes quite a hassle to navigate. For those who don't have a strong grip on the technical aspects, it will become challenging for them to understand it. Thanks to Magento 2, it allows products sorting with the help of grid view, which makes everything simple for the users.
Why Hire Magento 2 Migration Service?
Magento 2 migration is quite a challenging thing to do. It needs a considerable amount of time and efforts. On top of that, the expertise to do it with perfection, so your store will not suffer data loss and downtime.
To ensure the smooth and hassle-free migration, you must check for the trustworthy Magento 2 migration services. They've the desired skills and knowledge that are much needed to perform everything in a straightforward manner.