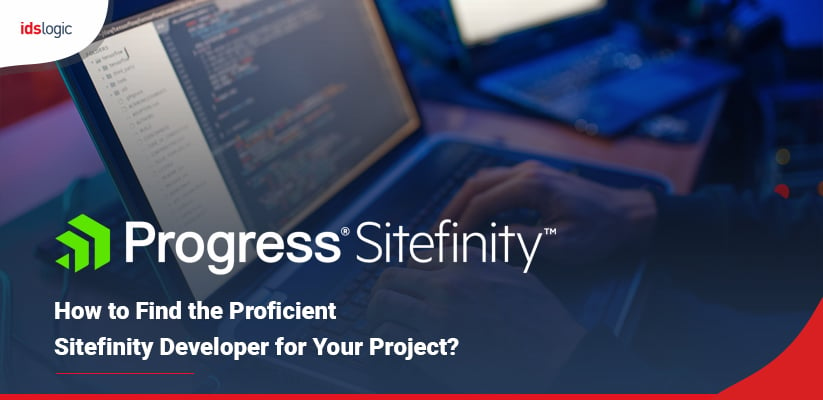 Quick & Easy Steps to Hire Dedicated Sitefinity Developers for Your Project
Sitefinity has gained immense popularity over the last couple of years. Many enterprises have deployed this CMS because of its excellent content management capabilities. Creating, editing, and scheduling content on the website is no more a hassle for the content marketers. This is why there is a high demand of the dedicated Sitefinity developers these days.
Enterprises find it the best option to complete their project in the minimal time and budget. The dedicated team will work solely on your project, thus, giving maximum hours to deliver the quality results. But, finding the right professionals is not that easy as the market is flooded with many options. Therefore, it becomes quite difficult to take the final decision.
Here, in this post, we've discussed the useful steps for choosing the dedicated Sitefinity developers. Just skim through them to learn more:
Analyze Your Detailed Project Requirements
This is the first and the foremost thing to do from your end. You need to chalk out the list of features that you specifically want to incorporate in your Sitefinity website. This will help you in identifying the complexity and cost associated with your project.
Test the Skills of the Developers
One of the best possible ways to evaluate the competency of the Sitefinity developers is by interviewing them. You can ask them the technical questions related to this CMS. If you get satisfactory answers, then it would be better to hire them. Ideally, they know all the ins and outs of this CMS.
Knowledge of the Latest Technology
Sitefinity keeps on rolling out the new version releases time to time. With every version, you will get various features and security enhancements for an enhanced digital experience. Make sure that the developers stay abreast with the recent upgrades as this thing is vital for the project success.
Run a Glance at Their Portfolio
It is important to check the work portfolio of the Sitefinity developers before hiring them. You need to ensure that they have ample experience of working on a wide range of projects no matter the size and nature. With their portfolio, you will get a better understanding about the same.
Where to Hire Dedicated Sitefinity Developers from?
Choose a reputed Sitefinity development agency from where you can hire the top talents for your success. You are required to conduct a deep research on the internet to select the best suitable option for this purpose.