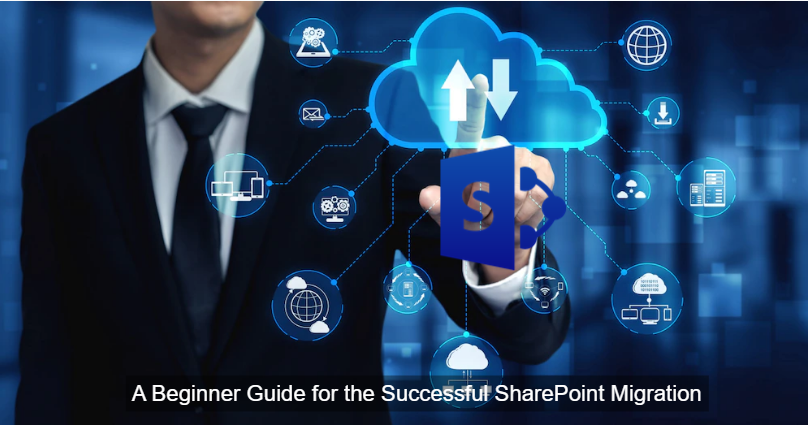 A Beginner Guide for the Successful SharePoint Migration
SharePoint is a robust technology that is evolving at a regular point of time to increase the operational excellence within an organization. Upgrading to the latest SharePoint version is highly recommended in order to access the latest features and functionalities. Moreover, it is also required for an improved performance
While performing the SharePoint migration, it is imperative to have a proper migration plan in place. This will make the entire process straightforward for the beginners. When it comes to this task, a lot of things needs to be done that includes data migration, file migration, and configuration migration from the old version to the recent one.
Here, in this post, we've discussed the important steps that should be considered while planning for the SharePoint migration. Let's have a closer look at them:
Find Out the Pain points
With new SharePoint version, you will more likely to get the features that will fix the business challenges that you're dealing with. It is recommended to detect this issues first before planning for the migration. Some of the major reasons include enhanced technical assistance, improved security features, higher storage capacity, etc.
Create Proper Profiling
This is the foremost thing that you should do. When you prepare profiling of your present environment, you will get an idea of the architecture and the capacity. You need to also analyze the count of the sites and the users on the platform to ensure the scope of growth and development in the future.
Read More- How SharePoint Migration & Moving Content to the Cloud is Useful?
Form Migration Team
To carry out the SharePoint migration plan efficiently, you need to build a powerful migration team. This includes project lead, solution architect, site owners, technical trainer, and support professional. Therefore, the staffing of the project is important thing to be considered.
Prepare Communication Strategy
Make sure that you need to create an effective communication strategy for the team that you've created. Each and every person in your team should be aware of the job responsibilities that he/she needs to take care of during the migration process. This helps in preventing the chaos very well.
Moving from the older version to the newer one demands professional expertise. To ensure the smooth and hassle-free migration for your business, you should look for the trusted SharePoint migration service.They've relevant experience to handle this task with sincerity and assuring no data loss.