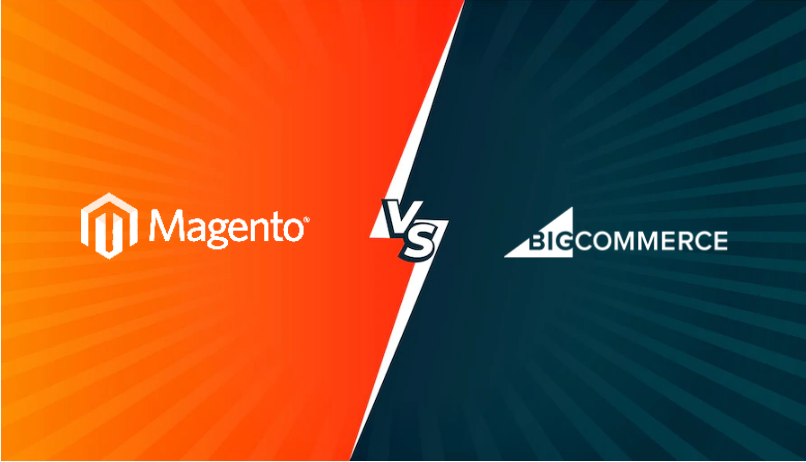 Magento vs BigCommerce: Which Ecommerce Platform is Best for Your Store?
Choosing the right eCommerce platform for your store is a daunting task due to the plenty of options online. But, this decision has to be taken after careful consideration as it will determine the long-term success of your business.
When it comes to the eCommerce development, Magento and BigCommerce are the popular options these days because of their out-of-the-box features and functionality that contributes towards the efficient store setup.
Here, in this blog, we've discussed the points of differences between Magento and BigCommerce to help you in selecting the right one for your store. Let's check them out in detail:
Easy to Use
The first and the foremost thing that is checked in the eCommerce platform is whether it offers usage convenience or not to the users.
Setting up a functional store is simpler with BigCommerce as compared to Magento. You don't have to possess excellent programming skills to use it. All you need to do is to follow the guidelines for its smooth setup. It is that easy!
Security
Another unmissable factor is the security of your online store. This is due to the rising incidents of the cyberattacks. It is imperative for the eCommerce sellers to ensure PCI compliancy to safeguard the financial details of the customers.
BigCommerce is responsible for hosting and maintaining the platform, and ensures the PCI compliancy of the online sellers while Magento makes the sellers to maintain the PCI compliance standards on their own.
Features
When it comes to the features, both Magento and BigCommerce are equipped with lots of features to deliver an enhanced digital experience.
With BigCommerce, you will get various marketing tools and payment gateways. Magento offers robust features like catalog management, product browsing, order management, easy checkout just to name a few.
SEO
SEO plays a crucial role in improving the online visibility of the stores. This gets translated into higher sales and revenue generation for your eCommerce business.
If SEO capabilities are considered, then Magento has an upper edge over BigCommerce. It comes with various in-built SEO features that helps in creating SEO-friendly URLs, meta titles, descriptions, and many more. This is required for driving massive traffic to the store.
What You Should Choose-Magento or BigCommerce?
Pick any eCommerce platform that fits perfectly with your business requirements. Also, you need to consider the above-mentioned points to make the meaningful decision.  Once you finalize the platform, you should start looking for the reputed eCommerce development company that offers effective solutions for all the major eCommerce platforms like Magento, BigCommerce, Shopify, and lots more.