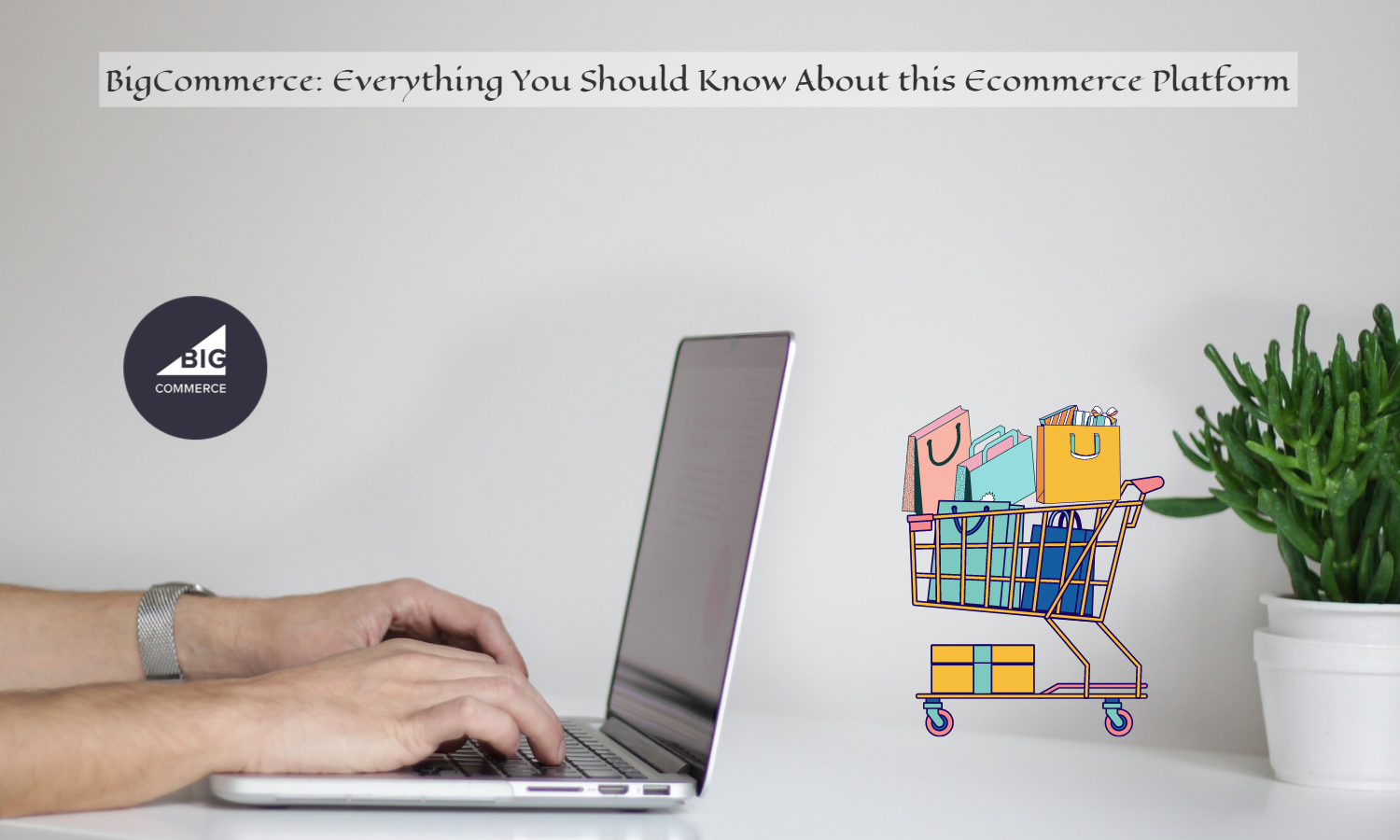 BigCommerce: Everything You Should Know About this Ecommerce Platform
Ecommerce industry has shown an outstanding growth in the past few years. Owing to its tremendous capability to take the business to the next level, it has provided retailers to display their products in a striking way, and ensure purchase from the customers.
Today, there are plenty of eCommerce platforms available online that makes the store setup task as simpler as possible for the users. BigCommerce is amongst them that has created much hype these days in the market. As the name suggests, it is the ideal option for those who are planning to run a big business in the competitive eCommerce landscape.
What is BigCommerce?
BigCommerce is a leading eCommerce platform that is powering many eCommerce stores with its robust set of features and functionality. This open SaaS platform offers full scalability to accommodate the growing business needs. The best part is that it allows the merchants to sell unlimited number of products without any hassle.
If you want to invest in the BigCommerce development, then you should go ahead with it as it provides endless possibilities to expand your eCommerce business with minimal efforts.
Essential Features of BigCommerce Platform
Using BigCommerce platform, aids the merchants to create a seamless shopping experience for the customers. This has become possible due to its incredible range of features that are listed below:
SEO
With BigCommerce, you will get in-built SEO features that are extremely fruitful in improving the search engine rankings organically.
Customization
BigCommerce comes with excellent customization capabilities that allows the merchants to design the look of theirs stores as per their liking.
Cross-Channel Commerce
BigCommerce allows seamless integration with the best marketplaces for selling the products in an effective way.
Multi-Currency
One of the best things about BigCommerce is that it accepts payments in more than hundred currencies to attract the global shoppers.
Read More-How to Choose the Proficient BigCommerce Developer for Your Ecommerce Store?
Multi-Language
BigCommerce makes it easy for the merchants to convert the content of their stores in their native languages to boost the sales performance.
Multi-Payment Integration
With BigCommerce, you will get various third-party payment services, which will leverage the store owners to accept payments from PayPal, and many more.
99.99% Uptime
BigCommerce is designed to run on a High Availability (HA) infrastructure that contributes towards the high grade store performance with 99.99% uptime.
Why You Should Hire BigCommerce Development Company for Your Project?
If you're thinking of setting up a BigCommerce store, then it is highly recommended to approach a reliable BigCommerce development company. They've a team with an in-depth expertise of this eCommerce platform to deliver a comprehensive solution in sync with your business requirements.