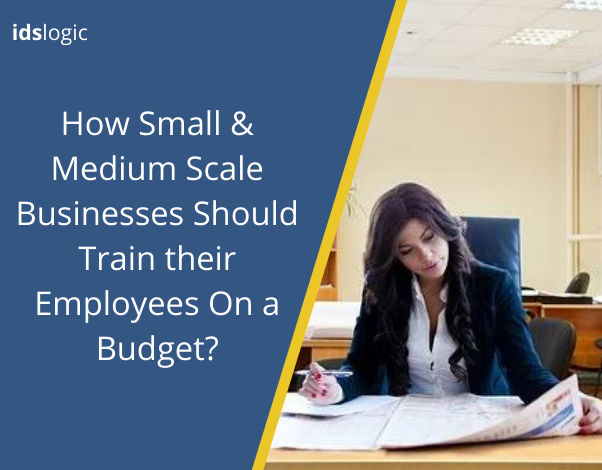 How Small & Medium Scale Businesses Should Train their Employees On a Budget?
Employee training is crucial for the growth and success of the business be it small or medium. Every organization has to keep a budget aside for this part to keep the staff updated with the latest skills. This will help them to fulfill their job responsibilities efficiently.
To survive in the ever-rising business landscape, the training has become imperative these days. From boosting employee productivity to business profitability, its role can't be ignored at all. While large organizations have a big budget for the training, but this is not the case with the small and medium scale businesses.
Here, in this post, we've discussed the effective tips for the small and medium businesses to train their employees in a budget-friendly way. Let's take a look at them in detail:
Opt for a Powerful LMS
Since the inception of LMS, the training process has transformed a lot. There are many open-source LMS available that you can select for your business. They are equipped with the basic features like virtual classroom training integration, course authoring tools, and lots more to contribute towards effective training.
In case, if you want certain advanced features to meet your training needs, then you can connect with a leading LMS development company to build a system under your budget.
LMS for Remote Operations
Amidst the COVID-19 pandemic, the remote working culture has gained a momentum. Owing to this, the smaller and medium businesses were struggling to train their employees in the right manner.
This is where LMS for the remote operations come into the rescue. With this, the organizations are hiring and training employees remotely that has saved their ample money that gets incurred in the traveling and training cost.
Specific Training
To make sure that the new joiners should be aware of the company's objectives, roles and responsibilities, an LMS is of great use. You can upload the training courses that the employees can access anytime without any hassle. Therefore, an LMS is excellent option for the specific training within an organization.
It would be better to do a detailed research of the LMS that will meet the criteria of this type of training.
If you haven't invested in the LMS development yet, then it is strongly recommended to do it now to reap its effective outcomes. This will prove useful in giving the necessary skills to the employees that is great for their professional growth in the long run.