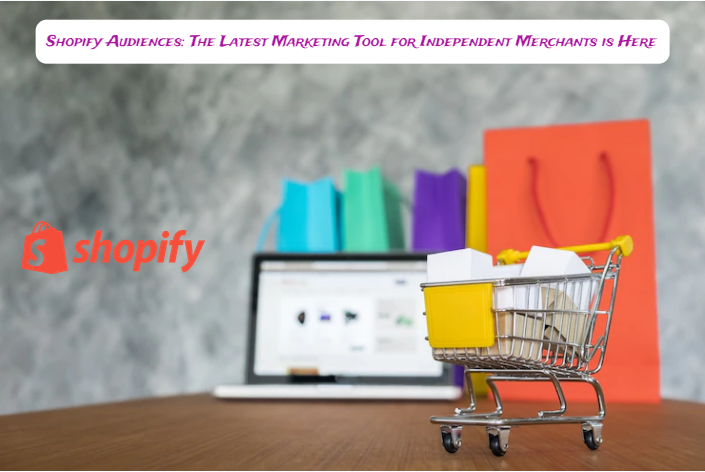 Shopify Audiences: The Latest Marketing Tool for Independent Merchants is Here
Shopify is a well-known eCommerce platform that is bestowed with an incredible range of features and functionality. It has recently launched a marketing tool for the merchants called "Shopify Audiences" that will make it easy for the merchants to find their potential customers faster.
If you're running your eCommerce store on the Shopify platform, then it is imperative to develop a better understanding of this tool. This will help you in utilizing its potential to the fullest for the success of your business.
"Shopify Plus merchants are allowed syncing Shopify Audiences with Facebook and Instagram, and can later on extend to the platforms like Pinterest, Microsoft Advertising, and lots more".
"One of the biggest problems that independent merchants face is finding the customers for their businesses. With Shopify Audiences, it can be resolved speedily because it aids in getting the customers who have higher intent of purchasing".
In case, if you are wondering what type of data will Shopify utilize to know about the people with higher chances of purchasing, then it is the machine learning that will build up the right audience for the merchants. Thus, reducing the efforts that gets invested in searching for the customers.
We are well-versed with the fact that the merchants have to invest a lot of money in the marketing efforts for the purpose of customer acquisition. Now, this has been significantly reduced and all the credit goes to Shopify Audiences. The return on ad spend drop has reflected the increasing difficulty of utilizing the digital marketing for finding the potential buyers. This issue has been fixed by this tool.
With the help of this precise audience building tool, the independent merchants have witnessed a sharp rise in the conversion rate, which has further provided them a better return on investment. It goes without saying that opting for this tool will take your eCommerce business to the pinnacle of success.
Hire Shopify Professionals for Successful Setup of Shopify Audiences
Now, you've become familiar with the effectiveness of the "Shopify Audiences" tool in growing your customer base and sales performance. You must be thinking of getting it for your Shopify store.
If you need assistance for the setup of Shopify Audiences, then you should look for the reliable Shopify development company. They've relevant skills and experience to help you in setting up this tool with an efficacy.