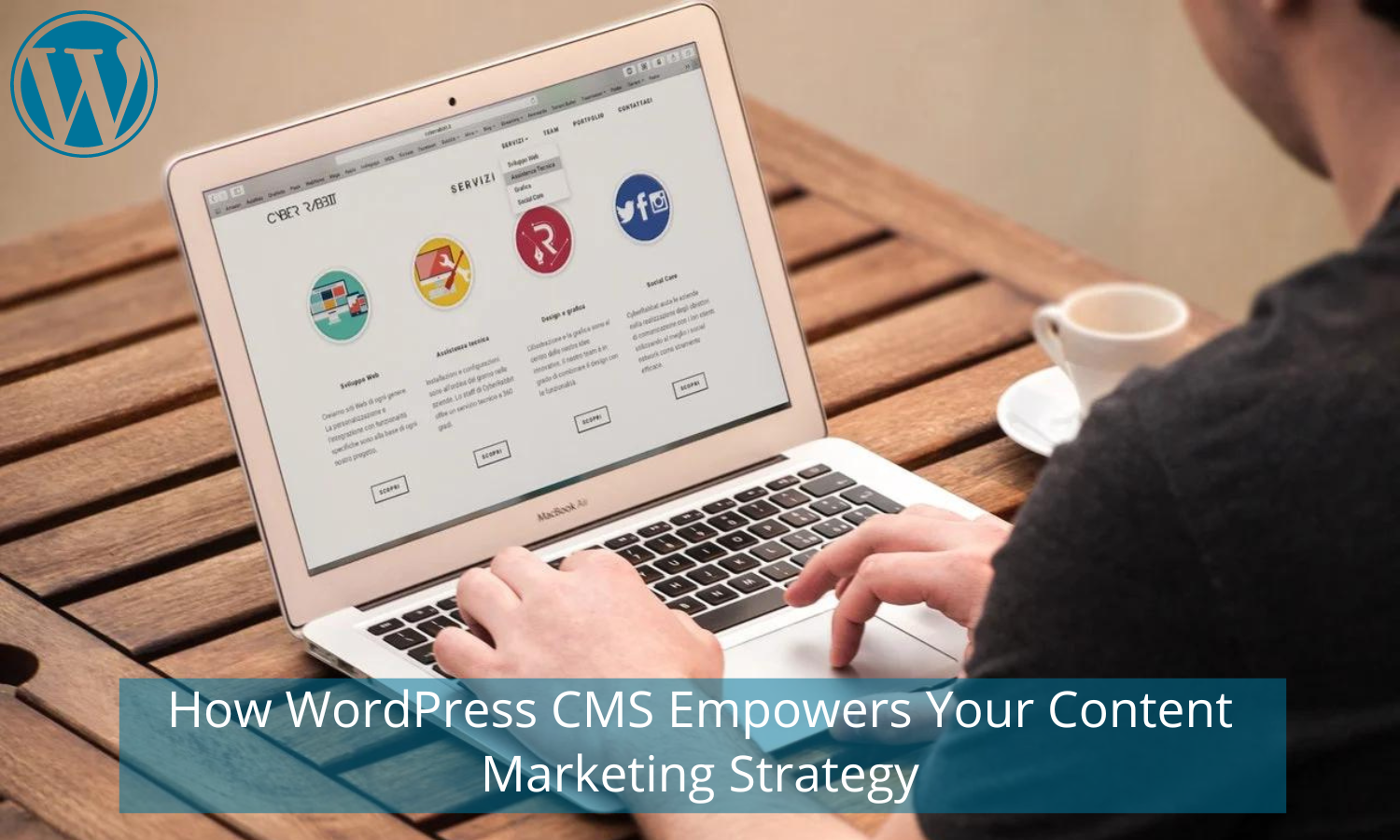 How WordPress CMS Empowers Your Content Marketing Strategy?
No matter what "Content is King". A good quality post has the potential to drive a large number of traffic towards a website. To take your content marketing to the next level, you will require a content management system that comes with effective marketing tools to suit your requirements.
WordPress is a leading CMS that is powering 30-40% websites with its powerful set of features and functionality. It is best-known for its content marketing capabilities. If you've opted for the WordPress development, then you must have a proper knowledge of its role in strengthening the content marketing strategy.
Here, in this post, we've discussed the ways WordPress CMS makes the content marketing strategy better. Let's take a look at them in detail:
Seamless Content Planning with Plugins
While creating a content plan, it is best to stick to the schedule. This will make your website never run out of the quality content after establishing a foothold in the industry. You will get various WordPress plugins for scheduling that you can install right away for your website.
Creating Engaging Content for Your Target Niche
Make your website enrich with the content that your target audience likes the most. It is suggested to create content in the form of questionnaires or quizzes that will take the engagement rate to new heights. This is the key to raise their interest level. Again, you'll find various plugins with WordPress that can help in creating a content like this.
Sharing Content on Social Media
To extend the reach of the content, it is vital that your website allows the users to share it on the social media. With WordPress, you can add the social sharing option to each and every post that you curate in the blogging section. This will help in getting more exposure for your business that is needed to grab the attention of the prospects.
Data Analytics for Modifying the Content Strategy
It is important to regularly monitor the performance of the content, and making necessary improvements in accordance with it. This method will make you achieve your content marketing goals faster that will drive business growth. With WordPress, you can integrate Google Analytics Dashboard that will provide insights of how well your content is performing as a whole.
Hire a trusted WordPress development company that can offer valuable assistance in leveraging the potential of this CMS to the fullest. They know all the ins and outs of this system which will prove fruitful in improving the content marketing strategy.