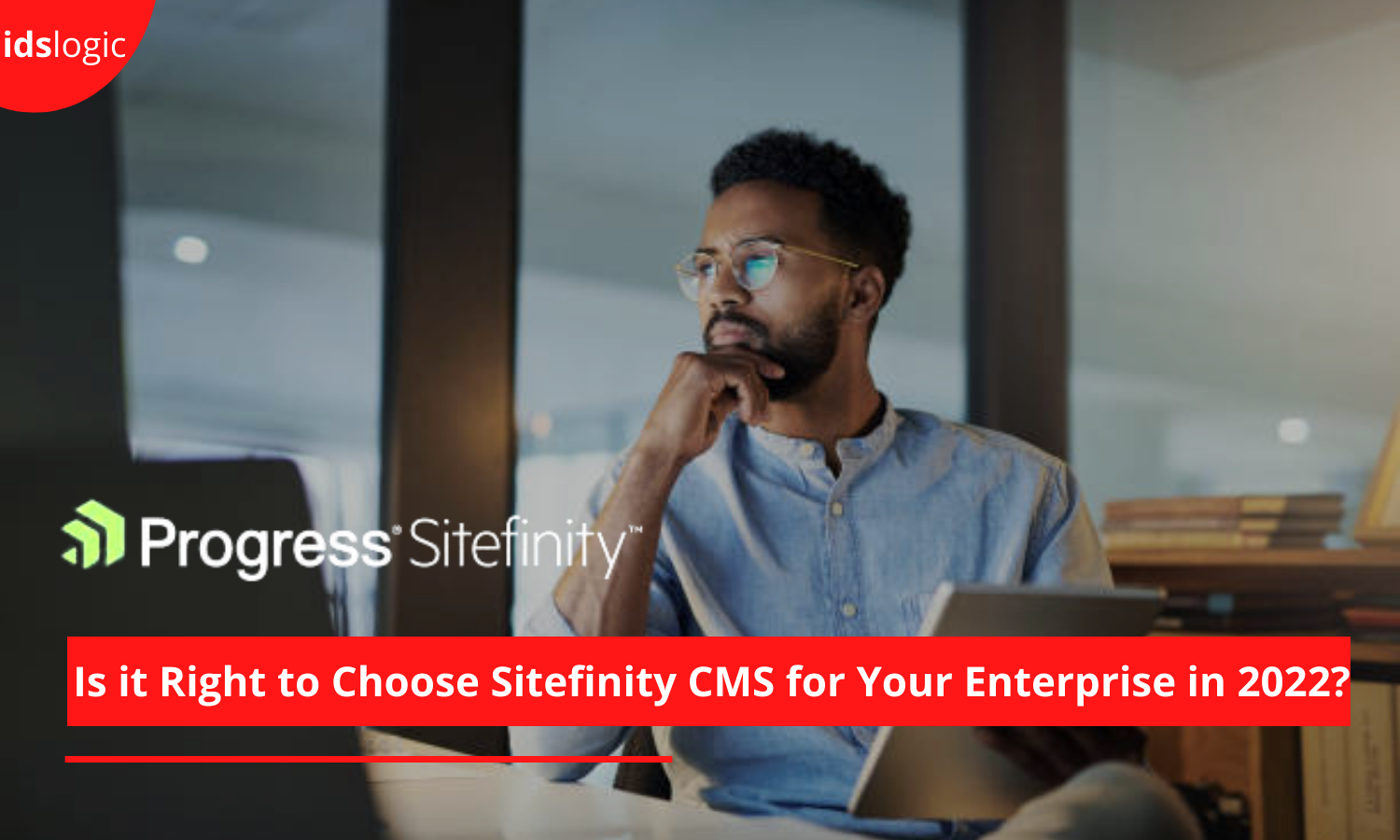 Is it Right to Choose Sitefinity CMS for Your Enterprise in 2022?
Sitefinity is a robust content management system that comes with greater flexibility and scalability to design the look and feel of your site in sync with your brand. No wonders why Sitefinity development is so popular amongst the enterprises.
Gone are the days when building a fully-functional site from scratch is a strenuous task. Since the inception of Sitefinity, the things have transformed a lot. Its vast range of features are ideal to create a website that you've envisioned for your enterprise.
Here are the reasons why Sitefinity is the perfect-fit for the enterprises in 2022:
Mobile-Friendly
Today, there has been a growing usage of the mobile devices for consuming the online content. It goes without saying that it is imperative to have a website optimized for the mobile devices. This will truly bring a huge difference in your traffic and conversion rate.
With Sitefinity, you can build a website that adapts the screen size of various devices effortlessly. You will attain a competitive edge in the digital ecosystem.
Personalization
To ensure the repeat visit of the visitors, it is recommended to deliver them a personalized experience. This maximizes your chances of converting them into loyal customers.
Sitefinity delivers personalized content to the users that they're after. You can display the content on the basis of the customer segmentation.
Digital Asset Management
Unarguably, the website management is a big headache for the enterprise. It requires a considerable amount of time ad efforts, which is hard to get if managing multiple operations simultaneously.
Managing the website is no more a hassle with this specific feature of Sitefinity. Organizing files have become simpler along with tagging and metadata. These are useful in improving the search ability of files.
Search Engine Optimization (SEO)
Appearing on the top search results is the dream of every enterprise. Considering the present competition, it is hard to get, but not possible. You have to focus on the SEO of your website to attain a higher ranking online.
Sitefinity comes with built-in SEO features that allows the users to create SEO-friendly URLs, meta tiles, and descriptions. This will prove fruitful in boosting your visibility online.
Multi-site Management
An enterprise running multiple websites will be facing a tough time for sure. As they have to keep a tab on them one-by one, which is time consuming.
Sitefinity offers multi-site management feature that makes it convenient for the users to manage multiple websites from a single intuitive dashboard.
It is clearly evident that Sitefinity is an excellent CMS for enterprise. It has all that capabilities that is super-suited for modern business needs. Choose a trusted Sitefinity development agency that can offer unmatched quality service at a competent price.