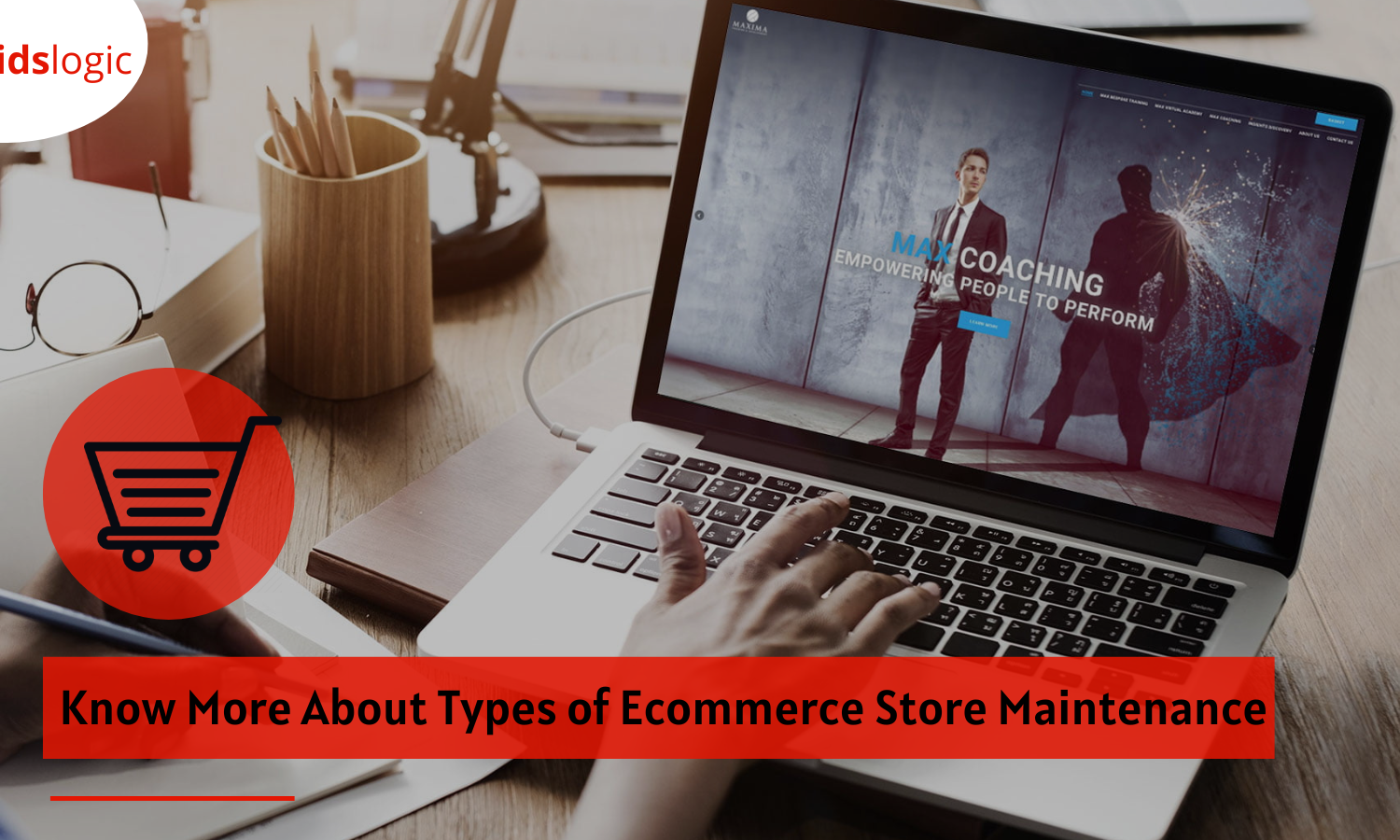 What Are the Types of Ecommerce Store Maintenance to Keep Your Business Running Successfully?
Establishing your brand in the competitive eCommerce landscape is challenging. With so many stores running online, gaining the attention of the target audience will not be simple. Still, you can do it if proper attention will be given eCommerce maintenance. This ongoing task will take your business to heights by improving traffic and sales performance.
Types of Ecommerce Store Maintenance that You Should Know
When it comes to the types of maintenance services for your eCommerce store, there are many, and we've shed light on the ones that you should focus more.
Here, in this post, we've discussed the eCommerce maintenance types to help your business sail through. Let's take a look at them in detail:
Security Maintenance
With surge in the cyberattack cases, it has become mandatory for the eCommerce business to make the stores safe and secure for the visitors, and make them shop without any doubt.
Creating Backups
Maintaining a backup of your eCommerce store is the best practice that can save your business from damage. The incidents like power outage and cyberattacks can make your business unavailable for an indefinite time period, and making you lose money. But, when you've a backup in place, you'll be able to recover your store quickly without hampering the business operations.
Installing SSL Certificate
With an SSL certification, you can attain an optimum level of security for your eCommerce store. You will get a padlock sign next to the URL that indicates the fact that your store is highly secure for carrying out the transactional activities.
Updating Security Patches
To fix the security vulnerabilities, it is important to update your eCommerce store with the latest security patches. This has been done to resolve the loopholes that can make your store vulnerable to the cyberattacks.
Marketing Maintenance
To keep up the best sales performance and attain higher search engine rankings, it is recommended to devote maximum time in the marketing maintenance activities. You will reap effective results from it.
Focus on SEO
Search Engine Optimization or SEO is vital to improve the visibility of your eCommerce store. Regular audit will help you in identifying the SEO issues that are taking a toll on your search engine rankings. Some of the issues are keyword stuffing, missing meta titles and tags, and lots more. You can work on them for better results.
Refresh Store's Content
No matter what the content is the king. Having fresh and updated information on your eCommerce store will make it easier to drive traffic faster. Make sure that all your pages and blog posts are frequently updated, and serves meaningful content to the visitors.
Find Ecommerce Maintenance Professionals to Get the Effective Outcomes
Hire a reputed eCommerce website maintenance service that offers an array of maintenance service ranging from regular updates to security patch installation at a competitive price. Your store will get the quality maintenance that is needed to achieve the superb performance.