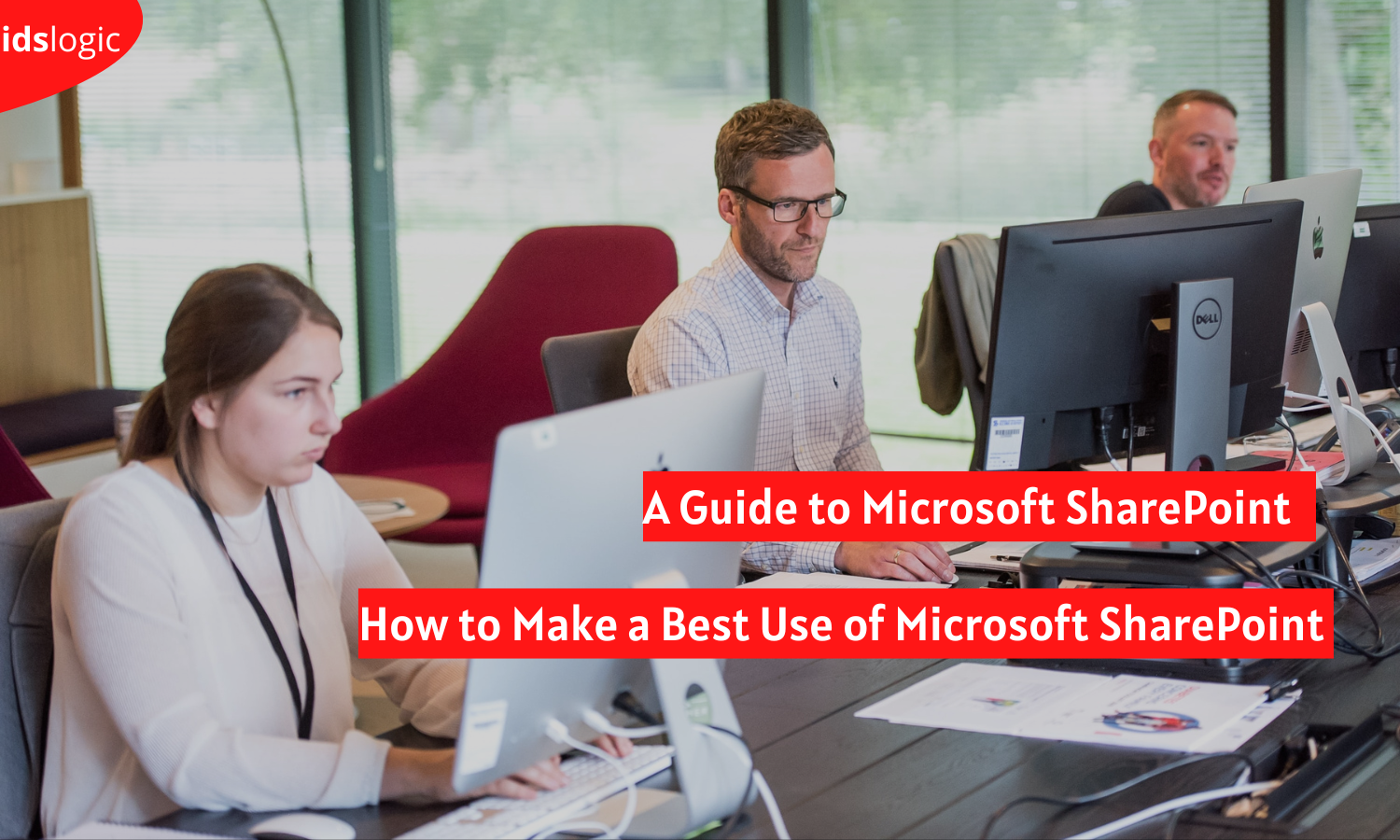 A Useful Guide on Using Microsoft SharePoint to the Fullest
SharePoint is a robust web-based collaboration tool that comes with remarkable document management capabilities. This contribute towards improved productivity, which gets translated into the operational excellence. That's utmost important for growth and development of the business.  
Regardless of the business nature and size, SharePoint development has soared higher in popularity. This can be attributed to the rich features and functionality that this tool is bestowed with that makes working on the projects an enjoyable experience.
An Overview on Microsoft SharePoint
As mentioned earlier, SharePoint is a collaboration tool that automates certain business operations using workflows, and controls data access to take the security to the next level. It also comes with a cloud version that is known as SharePoint Online, which promotes effective collaboration with external users and customers.
Features:
Collaboration

Content Management

Business Intelligence (BI)

Improved Communication Sites

Better Search Function

Updated Libraries & Lists
What Purpose Do Businesses Opt for Microsoft SharePoint?
Since the inception of SharePoint tool, it has proved to be an effective choice in simplifying the day-to-day business activities. That's why it has been deployed by Fortune 500 businesses to improve their efficiency in a great way. This intranet platform comes with advanced features that makes it simpler to collaborate with the team.
Apart from that, it offers various features that will boost their productivity level, and make them work more without affecting the quality. It allows integration with Exchange, versioning, co-authoring, and security controls.
Benefits of Microsoft SharePoint
Ease of Customization-

SharePoint comes with customization capabilities that aids the businesses to design it to meet your existing environment.

Simplifies Business Operations-

By automating specific business operations like signature approval, document review, problem tracking and solving, SharePoint is the right option to go with.

Site Consolidation-

This helps in integrating the all your sites into a single platform and reduce the cost of siloed site administration. With this consolidation of the internet and intranet sites, the accessibility gets improved.

High Security-

This tool comes with powerful set of security features like workflow upgrades, authentication improvements just to name a few that protects from the unauthorized access.
Why Look for SharePoint Professionals for Successful Deployment?
Hire a trusted SharePoint development company to get a comprehensive solution that adapts easily with your existing business environment. They've relevant skills and experience to render effective results in the long run.