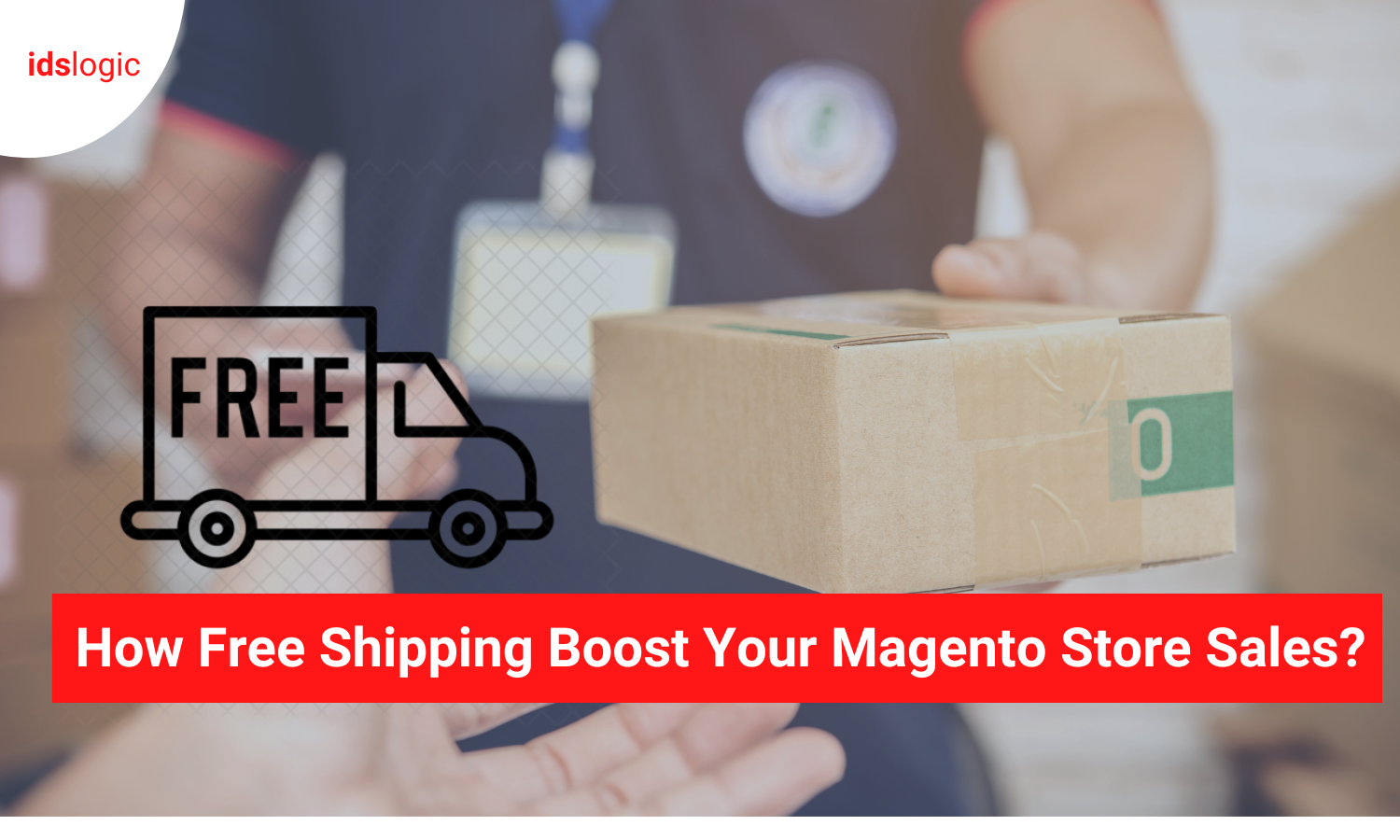 How Free Shipping is Useful for Your Magento Store?
Magento is a robust and popular eCommerce platform in today's time. It goes without saying the competition will be fierce, and converting prospects into paying customers will be challenging. To get the best ROI on your Magento web development efforts, you need to think of the strategies that can drive sales profit.
Free shipping is an effective marketing tactic that has gained immense popularity these days. It is a surefire way to boost the traffic of the Magento store, and stay competitive in the market.
Here, in this post, we've cited the reasons for providing free shipping facility to the customers. Let's take a look at them in detail:
Improved Conversion Rate
One of the key reasons behind the high cart abandonment rate is the additional shipping charges. No one likes to pay extra charges on the order. That's why they abandon the cart without shopping anything.
Increase in the sales performance is the ultimate goal of any business. You can fulfill it by offering free shipping to the customers. This will bring a positive impact on the conversion rate.
Improves Average Order Value
Every Magento store wants the customers to shop more from their brands. On seeing shipping charges, they might drop the idea of buying, and switch towards the competitors. Thus, resulting in loss of valued customers.
Apart from boosting the conversion rate, the free shipping method also increases the average order value. The customers tend to buy more if there will be no shipping charges, thus, increasing the average cart value.
Enhanced Customer Loyalty
Shipping charges can have a direct impact on the customer loyalty. To convert your prospects into lifetime customers, it is strongly recommended to provide the free shipping facility. This will make them stick to your store.
When they've to purchase any product, they don't think of any other option. They'll choose your brand over others.
Install Free Shipping Extension to Your Magento Store By Seeking Professional Assistance
If you haven't leveraged the potential of the free shipping option yet, then now is the time to do so. There are various free shipping extensions for Magento store available online that you can opt for this purpose.
Choose a reliable Magento development company that can integrate the free shipping extension to your store with an efficacy. They've prior experience of handling such task with sincerity, and render superior results.