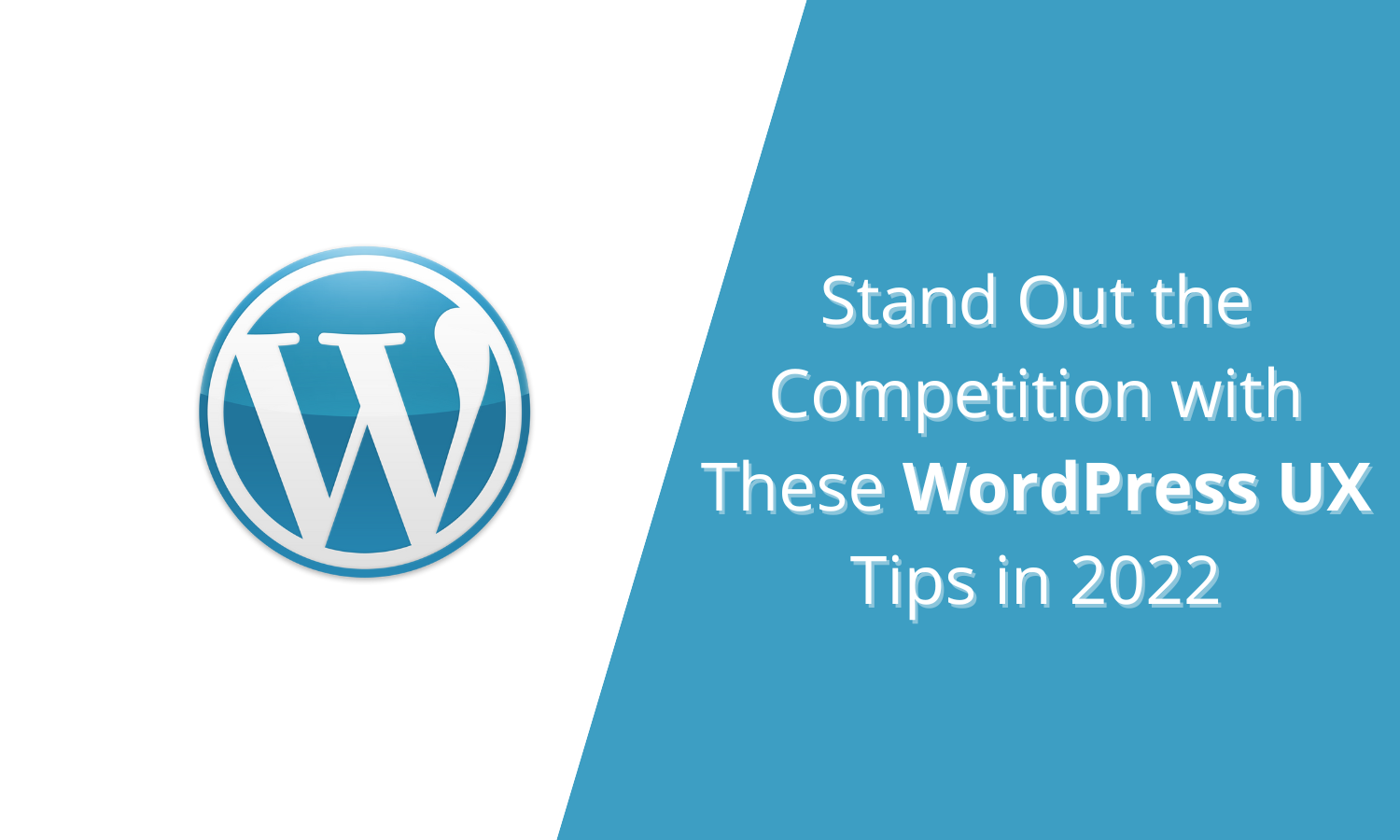 Stand Out the Competition with These WordPress UX Tips in 2022
WordPress is a leading content management system that is powering many websites with its powerful set of features and functionality. It clearly indicates the fact the competition will be fierce and acquiring the customers will be challenging.
To get the best return from your WordPress development efforts, it is crucial to deliver an enhanced user experience. That's the secret to keep the visitors engaged and convert them into paying customers.
With a great UX design, you can fulfill the needs of the customers by delivering them a positive customer journey. Having this quality will elevate your search engine rankings, and the conversion rate as well.
Result-Driven WordPress UX Tips that You Should Implement Today
A smooth and seamless user experience can prove to be a game changer for your WordPress website. You can attain a competitive edge online easily.
Here, in this post, we've discussed the WordPress UX tips to outshine online. Let's take a look at them in detail:
Mobile-First Design Approach
Today, there has been a growing inclination towards the usage of mobile devices. It goes without saying that it is important to build a design that is optimized for the mobile devices. Your WordPress site will deliver a seamless user experience across all the devices. Thus, leading to a higher satisfaction rate throughout.
What you should do is to test your WordPress site for the mobile compatibility. This will make you understand whether your site effortlessly fits the screen size of any device or not.
Speed Optimization
Having a WordPress website that takes forever to load is the biggest turn off for the visitors. The best you should do is to check the speed of your site to find out the things that are degrading the performance.
In general, you should compress the size of images, enable caching, remove unnecessary plugins, opt for a reliable hosting, and a Content Delivery Network (CDN) to optimize the speed in the effective way.
Strengthen the Security
Security of the website is crucial these days due to the rising incidents of cyberattacks. This has risked the confidentiality of the business information, which needs to protected at any cost.
This is why it is recommended to install the latest security patches as soon as this CMS rolls out online. You need to maintain a constant pace with them to implement in a timely manner.
Add Compelling CTAs
Don't make the visitors on your WordPress website unsure of the next step that they've to take. It will annoy them, which will make them to leave your website in seconds, thus, leading to the loss of valued customers.
You should include Call-to-Action buttons that will direct the visitors what they've to do next. This will contribute towards the smooth customer journey.
Hire a trusted WordPress development company that can help in building a website with an impeccable user experience. Being equipped with the skilled professionals, you'll get an unmatched solution that aligns with your business goals and objectives.