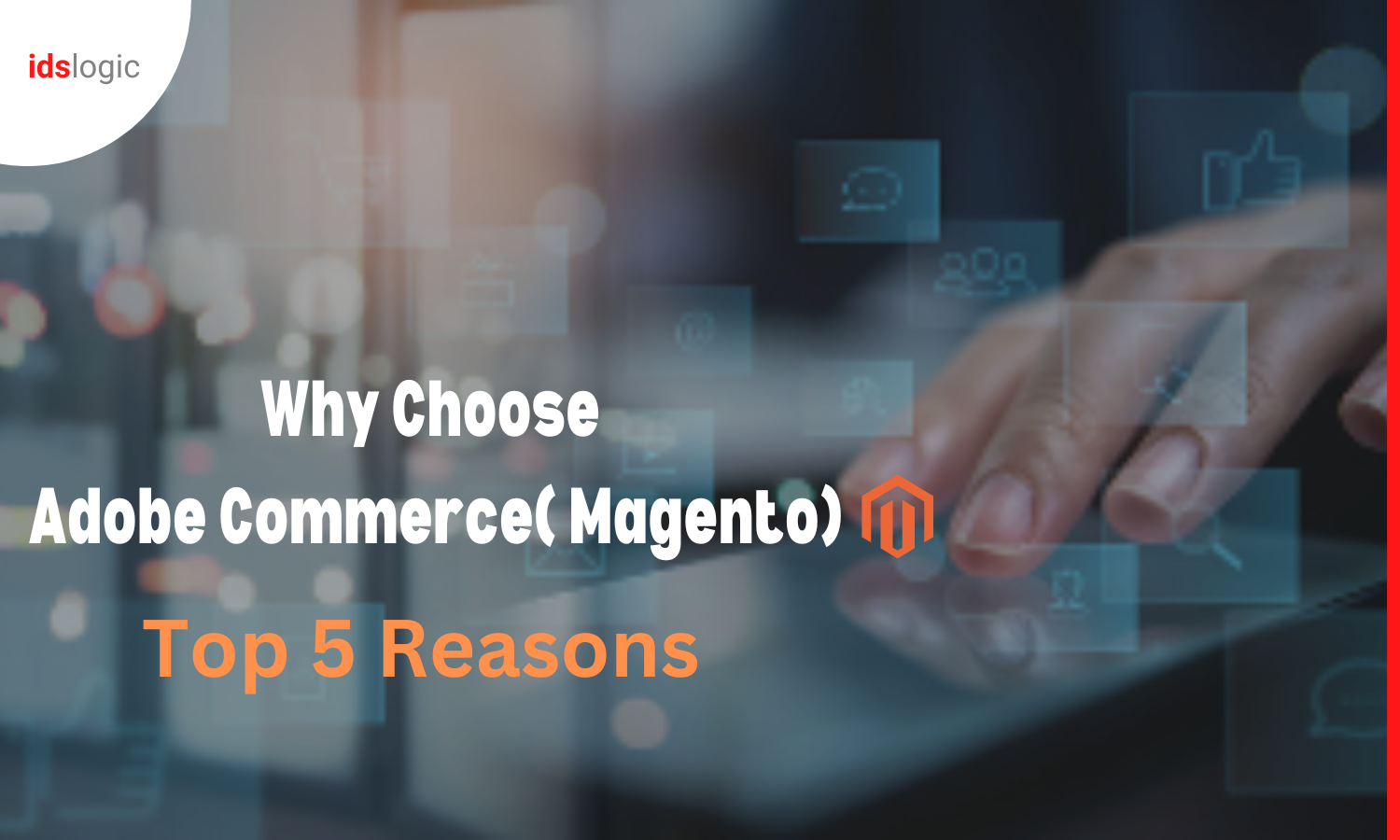 5 Reasons for Choosing Adobe Commerce for Building a Multi-Vendor Ecommerce Marketplace
Brick and mortar store requires huge investment. Once it sets up, owners need to bear maintenance cost time to time. Overall, it is not a cost-efficient option in a long run. That's why, businesses prefer a marketplace solution that can cater to diverse shopping needs with efficacy.
Today, customers look for a shop that can fulfill all their daily necessities. It not only saves time while shopping but also provides an assortment of products with no hassle. Multi-vendor marketplace is a viable option for them as they can get access to their regular items without visiting a store physically.
It is safe to say that a multi-vendor marketplace would be an effective choice to meet customer's fast-paced shopping needs and drive more profit. Businesses that are planning for eCommerce development are advised to create a multi-vendor store to generate more sales.
What is a Multi-Vendor Marketplace?
A multi-vendor marketplace is a platform where third-party vendors can sell their products and services in one place. Vendors can register their profiles on it to sell products to their potential customers.
In simple words, it is a large store where different vendors run their shops. It has been designed to accommodate any number of vendors effortlessly. Also, it provides plenty of options to customers during the shopping. That's why it has become immensely popular over these years.
Amazon, eBay, Etsy are some eCommerce giants that are operating on the model of multi-vendor eCommerce marketplace, and earning huge profits.  If they were selling specialized goods, it would not be possible for them to reach out to a wider audience base and becoming a hit in a competitive business landscape.  
What Are the Benefits of Multi-Vendor Ecommerce Marketplace?
Access to Great Products Variety
Multiple vendors will sell on your eCommerce marketplace. Your customers will get more product options that will trigger them to shop more.
Boost Sales
Due to availability of a large number of products, customers will tend to buy more, which will increase sales performance.
Less Expenses
Hiring additional resources will not be required to manage multi-vendor eCommerce marketplace. That's because vendors will take care of their shops individually.
Process Automation
Tasks like order processing, product information updates, and pricing consumes a lot of time, but they can be automated with multi-vendor eCommerce marketplace.
Why Adobe Commerce (Magento) is A Reliable Option to Build Multi-Vendor Ecommerce Marketplace?
Selection of a suitable eCommerce platform is essential to create a powerful multi-vendor marketplace. Although, there are many options available in the market like BigCommerce, WooCommerce, Shopify, etc. Out of them, Adobe Commerce is an ideal choice to go with. Here are a few reasons:
Efficient Store Management
A single vendor store management is easy as compared to multi-vendor store. You don't have to keep a tab on multiple vendors that consumes a lot of time. They are responsible for managing their stores and other operations.
Not only this, you even don't have to monitor quality control, order management, etc. Adobe Commerce will help you manage these things efficiently.
What you should focus on is promoting and scaling your multi-vendor eCommerce marketplace. You will get enough time for it as most operations will be tackled by Adobe Commerce.
Advanced Search & Filtering Options
Many vendors and brands are available on a multi-vendor eCommerce marketplace. It becomes difficult for customers to find products they need at the moment.
Finding products will no longer be a tedious task with Adobe Commerce. It comes with advanced search and filtering options which makes the product search simpler for customers.
Apart from that, it offers personal product recommendations to customers by analyzing their search and order history. This leads to a better customer service experience.
Personalization Capabilities
Profit-making is an ultimate goal of any business. Having a multi-vendor ecommerce marketplace solution that is customized as per the target audience can drive higher traffic and conversion.
With plenty of themes and extensions to choose from, Adobe Commerce helps in designing an attractive and feature-packed marketplace that will take your business to newer heights.
Whether it is optimizing your store's appearance or offering secure payment gateways, Adobe Commerce can handle it all with its range of themes and extensions.
Single-Step Checkout Process
One major reason behind high shopping cart abandonment rate is complex and lengthy checkout process. It is a serious problem for eCommerce business as it negatively impacts revenue and growth.
Choosing Adobe Commerce as your multi-vendor platform will provide a single-checkout process to customers, and make a quick purchase. It will ask only relevant information related to purchase without wasting much time. In turn, customer satisfaction and sales will get improved.
Adobe Commerce provides an extension that can make the checkout process as simple as possible for customers. You just need to install it to your store to shorten this process.
Accepts Foreign Currencies
Selling products to global customers will extend business reach. This is only possible when your multi-vendor eCommerce store provides multi-currency support. Your customers can pay in their preferred currencies.
Adobe Commerce provides this functionality and allows customers to pay in more than one currency. Customers from different parts of the world will get access to your marketplace that will increase sales.
Not only this, it provides information to customers in their native languages, so they can learn more about your business. This makes them feel valued that can be further translated into sales.
To put it simply, it comes with required features and functionality needed to set up an outstanding multi-vendor eCommerce marketplace solution with minimal efforts. All aforementioned points are sufficient to decide whether you should open a multi-vendor eCommerce marketplace or not.  
Final Words
Customers don't have to go through multiple stores online to shop for products. All their essentials can be present at a single place which is called as a multi-vendor marketplace. It provides information in consolidated form to customers that facilitates quick decision-making while saving both time and effort.