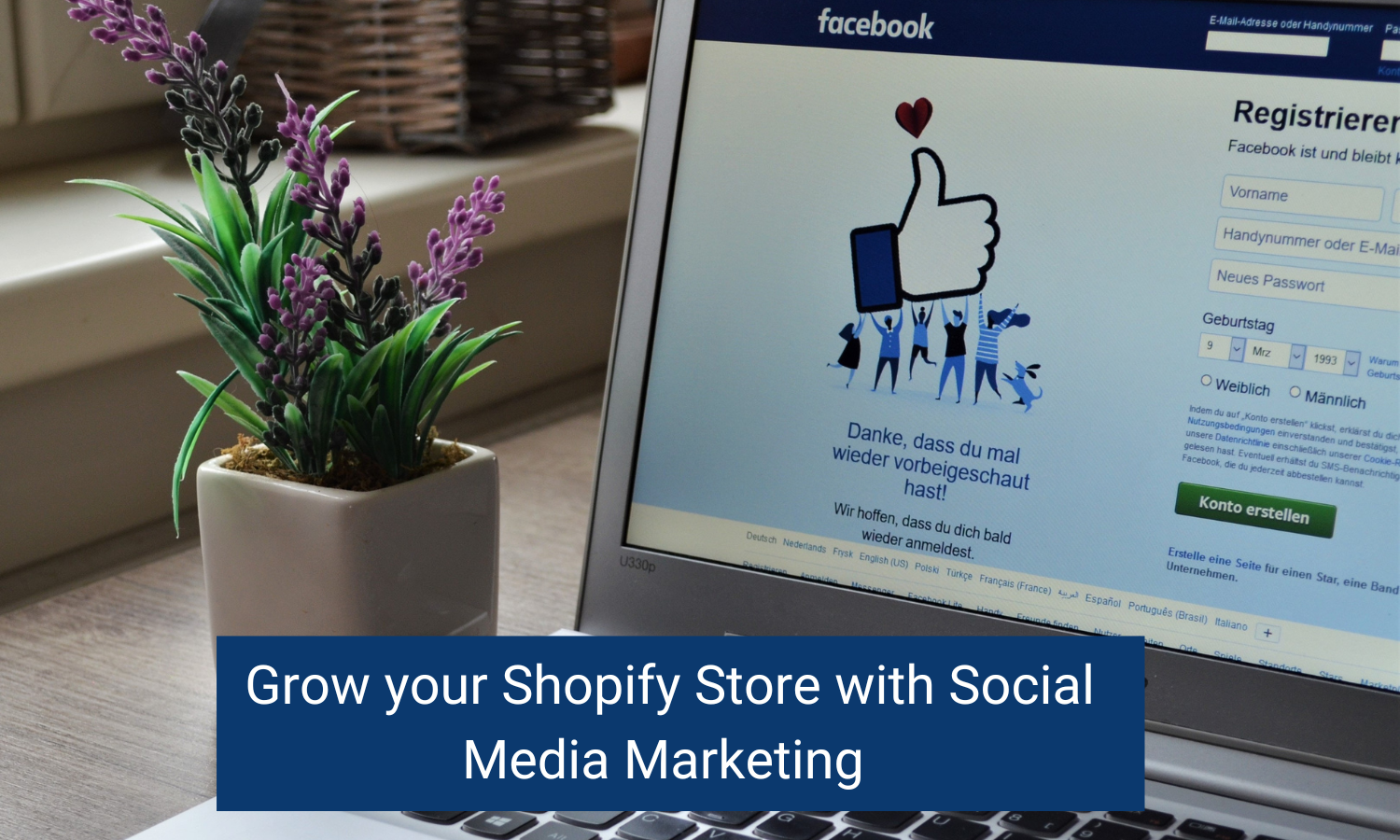 Grow Shopify Store with Social Media Marketing Tips in 2022
Shopify is a renowned eCommerce platform that lets users to set up and manage a store quickly. Many stores are running on it that has taken competition to a new level. Gaining the attention of potential customers will not be easy in this competitive business environment. Proper promotions should be done to sell products effectively and boost conversions.
Getting the best ROI from your Shopify development efforts can be attained with social media marketing. There are billions of social media users worldwide. Facebook, Twitter, Instagram, and Pinterest are popular social media platforms that are amazing for promoting the store's products.
What is Social Media Marketing?
Social media marketing is a powerful tactic used by marketers to advertise products and services. They find their target audience and connect with them to sell their products and services in a better way.
"Harnessing the potential of social media platforms to market your Shopify store for increasing traffic and sales faster is a proven tactic to ensure eCommerce success".
No matter how big or small your Shopify store is, social selling can take your eCommerce business to newer heights.
Benefits of Social Media Marketing for Shopify Stores
Social presence is crucial for Shopify stores to stay competitive. Businesses that are not utilizing the potential of social media platforms can miss out great opportunities to increase their sales and revenue generation. Let's take a look at main benefits of it in detail:
Uplifts Search Engine Rankings
Social media marketing can improve your Shopify store's search engine optimization. It will elevate your rankings organically that will make prospects to notice your products more.  
Improves Brand Recognition
Social media helps in extending business reach. Creating Facebook ads can enhance brand awareness. You can reach out to more customers that might be interested in buying your products. It gets translated into maximum conversion.
Builds Customer Loyalty
Social media provides a platform to run loyalty programs for your Shopify store. Make your loyal customers feel valued by rewarding them with special discounts and offers, or give them a free gift on their orders.
Proven Social Media Marketing Tips to Grow Shopify Stores
Adopting right social media marketing approach can bring a positive impact on your Shopify store. It can drive traffic and build a brand that is utmost important for growth and development.
Here are a few result-driven social media marketing ways to attain success:
Opt for Suitable Platforms
First, you need to decide which social media platforms will be effective to sell your products. This will entirely depend on your business type. If you are running a fashion label, it is recommended to use Instagram to display your products in a striking way, and grab attention of your prospects.
Know Your Target Customers
Selling becomes less stressful when you have complete knowledge of your target demographics. You should learn their social media activities to cater their needs with efficacy. This can help you engage with your prospects and convert them into paying customers.
Check Your Competitors
Analyzing what your competitors are doing can provide valuable insights related to their social selling strategy. Take some time out to check their social media profiles for understanding their methods to capture attention of their prospects. This will make you learn about things that should definitely avoid while selling your products.  
Post Engaging Content
Ensuring maximum traffic comes to your Shopify store can be possible with quality content. You can create and post interesting content related to your products on your social media profiles to increase engagement rate. This will surely draw attention of your prospects and directs them towards your store.
Integrate Social Media Analytics Tool
Gaining useful insights about your target customers is necessary to deliver them an excellent service. You can monitor your social media marketing campaign with analytics tool to make better decisions for your Shopify store.
Conclusion
Social media is robust platform to drive quality traffic and sales for Shopify stores. Pick a platform that you think should be perfect to pitch your products to potential customers. That's your chance to impress and encourage them to buy more.
Choose a reliable Shopify development company that provides social media marketing service as well along with store set up at a cost-effective price.