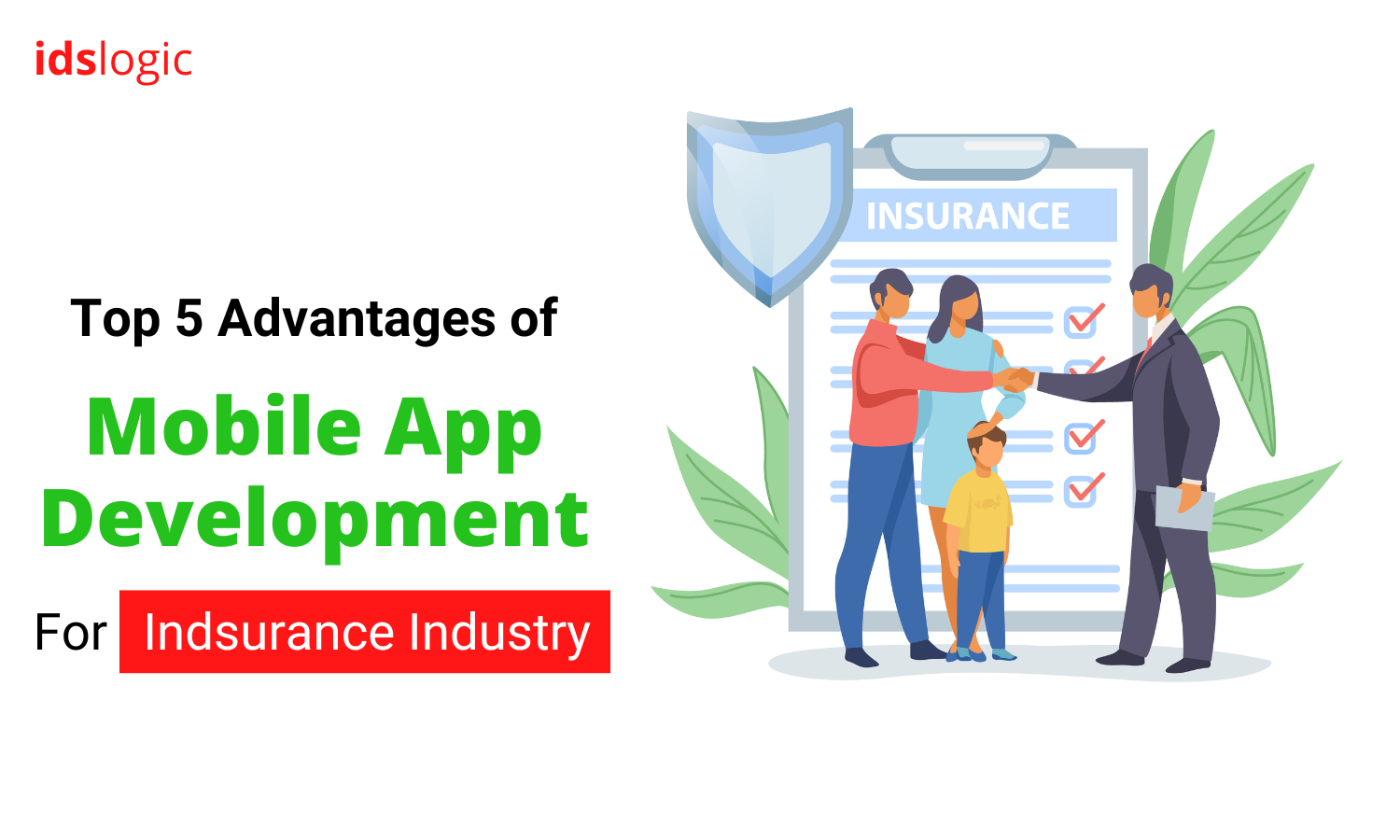 How Mobile App Development Can Benefit the Insurance Industry?
Mobile apps have brought a positive impact on almost every industry, and insurance is amongst them. As digitalization at its peak, it would be best to invest in the mobile app insurance app development to increase the sales and revenue generation for your business.
Customers these days are looking for the effective solution that allows them to apply for the required insurance, and making request for the claim processing. Having an insurance mobile app will make this task simpler for them, thus, reducing their struggle to a great extent.
Advantages of Mobile App Development for the Insurance Industry
Let's take a look on how mobile apps have transformed the insurance industry for the betterment:
Efficient Claim Process
With an insurance app, the customers are no longer have to visit or call the insurance agents for initiating the claim process. This will save both their time and efforts. Now, they can easily click and upload the images of the accident sites to claim for the insurance. In short, the entire process will get speed up, and remove all the hassles.
Smooth Interaction
An insurance mobile app facilitates the faster communication between the clients and the insurance agents. They can answer all the queries of the customers related to the claim on time, thus, driving a higher satisfaction rate throughout. Interaction has never been simpler like this.
Qualitative Service
To deliver an unrivalled support to the customers, it is important for the insurance agents to be properly trained. Since agents are on the move most of the time, it becomes quite challenging to provide them the relevant training as per the latest standards. With an insurance app, this can be achieved very well.
Better Data Security
As user authentication factor will be involved in the insurance industry, it becomes quite challenging to ensure the data security. When you invest in the insurance app, you can ask the mobile app developers to implement strict security measures to prevent the loss of data.
Attains Competitive Edge
Since insurance app simplifies the claim process, it helps in winning the faith of the customers for your business. It takes the customer service experience to the next level, and establishes credibility of your brand. This gives an upper edge over your competitors.
Why Seek Professional Assistance to Build an Insurance Mobile App?
Choose a reliable mobile app development company that can build a robust, flexible, and secure app for your insurance business. With a wealth of experience in this domain, they'll comprehend your business requirements, and deliver a solution that aligns with your objectives.